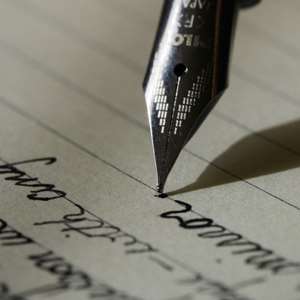 Kumawuman celebrates one year enstoolment of Barima Sarfo Tweneboa Koduah (Dr Sarfo), Omanhene of Kumawu Traditional
The people of Kumawu Traditional area have celebrated a year enthronement of Barima Sarfo Tweneboa Koduah (Dr Sarfo), the Omanhene of Kumawu Traditional area at Kumawu Royal palace.
The attractiveness of African culture, royalty, spectacle and pageantry were on full exhibited at Kumawu Palace, as hundreds of people joined a durbar of chiefs to celebrate the first anniversary of Barima Sarfo Tweneboa Koduah's (Dr Sarfo's) coronation.
Nananom danced to fontonfrom and they were treated to musical appellations, while the horn blowers as well do their own miraculous things to add essence to the whole durbar.
The celebration was stimulated feeling dominated by rich culture. Barima was dressed in a rich kente cloth and decorated with gold bracelets and necklaces to mark the first anniversary.
The crowd went into happiness and danced their hearts out to conventional songs played by a variety of cultural troupes at the durbar when the Barima began to show his dancing dexterity to the populace.
The occasion called for people of Kumawu to fashion out their difference and to build a solid foundation for development and progress of Kumawuman.
Barima was of the view that in every competition, there may be infractions because each group is cocksure of winning, however, after the game it is more rational for the groups to come together and support the chosen one for development.
The practice of peace and reconciliation is one of the most vital and artistic of human actions. Reconciliation requires changes of heart and spirit, as well as social and economic change. It requires symbolic as well as practical action.
We are all one or at least we should be and it is our job, our duty, and our great challenge to fight the voices of division and seek the salve of reconciliation for development seeks. Barima is calling each individual from kumawu to come together for progress. His conviction is that we are only as strong as we are united and as weak as we are divided. With Unity plus Wise Leadership is equal to an end to the majority of our problems in Kumawu. Together we stand, divided we fall.
According to Haile Selassie, history teaches us that unity is strength, and cautions us to submerge and overcome our differences in the quest for common goals, to strive, with all our combined strength, for the path to true unity.
Knowing Barima for sometime before he ascended into the chiefdom of kumawu, I know he possesses certain qualities, which in my opinion included intelligence and wisdom to lead Kumawuman to prosperity and salvation.
Barima Sarfo Tweneboa Kodua loves simplicity and good quality, he is example for his own times and he will be chief for all seasons if no litigation obstruct his advancement as it was done to his predecessors.
It would be recalled that before the Installation of Barima Sarfo Tweneboa Kodua as the Omanhene to succeed his late uncle Barima Asumadu Sakyi II, who died on June 11, 2007, many allegation were levelled against him. And as par the 1992 constitution of Ghana and Chieftaincy Act of 2008, Act 759, about 60 members of Asanteman Council, which is the highest traditional court in Asanteman with membership from the entire Ashanti and parts of the Brong Ahafo and Volta regions, which sat on the case dismissed all the petitions before them saying it has no merit
Asanteman council further gave him go ahead to swear in as the paramount chief of Kumawu Traditional area.
Barima Sarfo Tweneboa Kodua known in private life as Dr. Emmanuel Yaw Kantanka Sarfo was nominated, accepted and subsequent enstooled as the paramount chief of Kumawu Traditional area. Ensuing to this he has been gazetted as the paramount chief of Kumawu Traditional area.
Marilyn Monro was of the view that success makes so many people hate you. I wish it was not that way. It would be wonderful to enjoy success without seeing envy in the eyes of those around you. Barima Sarfo is the twenty-fifth person to ascend into the throne of Kumawu. Known in private life as Dr. Emmanuel Yaw Sarfo-Asante, from the Ankaase Aduana Royal family of Kodua and Okyere Stool of Kumawu.
A 47-year-old Medical Director, Yaw Sarfo-Asantewas was born by Jubean Serwaah of Ankaase Aduana Royal family and Asante from Asante Nsuta Kyebi (Near Ashanti Beposo) family.
Unlike most chiefs after their enstoolment, they stop their profession; Barima is still the Medical Superintendent in charge of the Saint Michael's Catholic Hospital at Pramso in the Bosomtwe District of the Ashanti Region.
He completed Dontsk State Medical University, Ukraine, having read medicine (Physician) between 1990-1997.
Dr. Sarfo-Asante did his Master of Public Health (MPHCPRN) at the Kwame Nkrumah University of Science and Technology (KNUST), after he had studied Proficiency in Leadership at the same university.
He also studied Health Administration and Management at Ghana Institute of Management and Public Administration (GIMPA). He attended Opoku ware Secondary School in Kumasi.
Dr. Sarfo-Asante has transformed Saint Michael's Catholic Hospital at Pramso into more accepted and welcoming hospital by leading the establishment of a Midwifery Training School, expanding the capacity of the morgue and construct a two-storey state-of-the-art building for the expansion of services (Reproductive and Child Health, Dental Care, Ear, Nose and Throat and office accommodation). He also, established of an Emergency Unit and the expansion of Eye Care Department for the hospital.
Within a year, Barima Sarfo Tweneboa Kodua has demonstrated what chieftaincy is all about in the contemporary age. He has started projects to bring comfort to his people. He has organized and put things together that Kumawu heath centre has started surgical operation. Through his instrumentality very soon, Kumawu health centre will start eye care treatment. He has also initiated water project to alleviate water problem and among others.
Barima has decided to wage wars against poverty, ignorance and all the negatives that draw back advancement.
According to John Kenneth Galbraith, all of the great leaders have had one characteristic in common: it was the willingness to confront unequivocally the major anxiety of their people in their time. This, and not much else, is the essence of leadership. This is what Barima stood for.
Niccolo Machiavelli was of the view that the first method for estimating the intelligence of a ruler is to look at the men he has around him. It is not a mistake that Barima and his elders have brought people such as Amoah former prudent Bank Boss, Professor James Nyarko (USA), Franklyn King Glover (Tourism expert) and Kofi Nsiah on bound as chief to serve Kumawu better.
Alexander Afriyie Journalist, USA