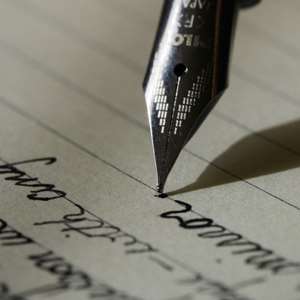 My attention has drawn to News conference titled 'Kumawu Residents Weep Over Long Standing Chieftaincy Dispute' on Tuesday 2nd August 2016 made by self-appointed "Kumawuman Subjects Living Home and Abroad" (KSLHA).
It is of point of interest to know that one blocked headed infamous Rockson Adofo based in London, boastful of knowing everything but empty in everything being politics, social, Religion, Chieftaincy among others is behind this less patronized news conference just to appease this paid masters. He is just good for nothing being behaving as if there are no laws in Ghana and that every Ghana must kowtow to his childish 8th century backward ideas. He is still living in brutish age, always do not want to accept social norm.
Barima Sarfo Tweneboa Kodua (Dr Yaw Sarfo) is the legitimate kumawuhene, who has gone through formal rites of becoming a chief. Is better for Adofo to understand how society runs and stop animalistic behavior of throwing dust into ignorance people mind. If you mother is dead and you claim she is alive then is your own cup of tea. He can write as vengeance for his dubious and unsympathetic 'Raponso' land agreement signed with the palace which has made him go mad and to praise his paid master. However chieftaincy is not administered on the media. Your bosom friend and self-styled chief can be a media chief but an accepted chief is one who is enstooled, gazetted, accorded by the authorities, well recognized, having access to the palace, having all the properties of the palace and all the properties of the kingdom. If what you are claiming is what we called a chief then very soon everybody will call himself chief in Ghana, just media pronouncement will do.
Anybody can sit in an exile and claiming to be a chief through media, media chief indeed while Barima Sarfo is accorded all the courtesies from National house of Chiefs, Regional house of chiefs and Kumawu Tradition Council, the President of Ghana, Asantehene, Regional Minster, MP, DCE all important dignitaries that visited Kumawu Traditional area and Kumawuman. Let us learn to accept defeat anytime we go on contest and we lose. Babyish, unproductive and unprogressive litigation always slow down development.
According to Proverbs 13:24 those who spare the rod hate their children, but those who love them are careful to discipline them. The lips of the righteous nourish many, but fools die for lack of sense
It is better for Adofo to sits down well and learn the Ghana constitution CHAPTER TWENTY TWO on CHIEFTAINCY, Articles 270 to Article 277 and Act 759 Chieftaincy Act 2008 for him to stop unscholastic writing of dumping dirt into people's mind. Also Adofo is immature in telling the history of Kumawu. He must research, learn, and interrogate the history of Kumawu before writing in order to stop pouring dirt into people mind. He must stop boasting of the nonsense writing that he is using to woo ladies.
With this write-up, am calling all residents from Kumawu to treat the news conference and it communiqué with disrespect and contempt it deserves because it lacks reason and acceptance based on the following.
a) The claim by it spokesperson, David Asumadu, that the National House of Chiefs should make available records of the gazetted name is just ignorance. They also alleged that they have made every effort to get the gazetted form, is just a lair. It was only one lawyer who has done a search on it since Barima Sarfo was gazetted. There is a process to do a search and if they care they should use that and get the gazetted form. My search from National house of Chiefs, Regional house of chiefs and Kumawu Tradition Council indicated that Barima Sarfo Tweneboa Kodua (Dr Yaw Sarfo) was duly selected, securitized, accepted, enstooled and gazetted as kumawuhene. He is duly recognized by the citizens of kumawu, National house of Chiefs, Regional house of chiefs and Kumawu Tradition Council, the president of Ghana, Asantehene, Regional minster, MP, DCE and all important dignitaries that visited Kumawu Traditional area.
b) The so-called "Kumawuman Subjects Living Home and Abroad" (KSLHA) is faked unorganized subjects, it only exist in the media. Not registered anywhere with no members as asserted and they do not Represent the people of kumawu but seek to plant seed of confusion. Adofo Rockson who is not a native of Kumawu is behind this agendum to divide the people of Kumawu in order to slow down development. He is doing this as revenge to his dubious land agreement he signed with Kumawu that backfired which has made him pauper.
c) Is on record that the same self-styled "Kumawuman Subjects Living Home and Abroad" (KSLHA) started distributing fake information last year that Barima Sarfo has sold huge land to investor and that they will not agree but it was later came out that no such agreement has been done by him.
d) The poorly organized news conference was attended by people not from Kumawu. They were bused from unknown place to Kumawu. One can check the caption to find out if there is one known face from kumawu. Not attended by anybody from Kumawu tells you that Kumawu welcome Barima Sarfo Kingship.
e) Because Adofo Rockson do not come from Kumawu and had no regard for the citizens of Kumawu and he is on destruction cause, he named his fake group 'Kumawuman Subjects Living Home and Abroad" (KSLHA). We the people of Kumawu are not slave for you to call us 'subjects' We are citizens. He brings his animalistic tendency to everything.
d) Adofo Rockson should know that some of us will do everything probable to block his destruction journey to kumawu. His bad intention should be taken to his home village Asiampa in Juaben traditional Area in Ashanti not Kumawu. I thought with time he will see the light and get change of mind but he is still living in fool paradise. Because of this dubious character he is now using different names like as John Fosu and Adofo Rockson in different place instead of his real name Kofi Basoah Doffour.
Note that chieftaincy is not administered through media but through customs and traditions.
e) You always try to pour dust into people's eyes. You and your less than 6 destooled chiefs have taken the Register of National house of Chiefs, Register of Regional house of chiefs and Register of Kumawu Tradition Council to Court for gazetting Barima Sarfo Tweneboa Kodua (Dr Yaw Sarfo) and you turned ground to organized people for news conference demanding what you have taken to court. Is just much I do about nothing. That is cheap, infamous, devilish, fraudster, doubtful, Fluster, uncultured, lair, undeveloped, ghettoster, and raw Adofo Rockson for you.
Adofo Rockson represents the darkest, most abominable possibilities of human nature. Now this name inspires anger and hatred in kumawu.
With is writing am telling self-recognized Adofo Rockson to leave Kumawu alone from his nonsense writing because the natives of Kumawu know their chief and recognized him.
Adofo Rockson should get it straight-forward that seeking my deportation to Ghana will not work for him, the agencies have checked and they got to know that am okay with the system. The power surrounding me is more potent than you whole family. Prepare now because am prepared for your childish, backward and senseless writings
Now we can no longer sit down for you to create and get bad name for Kumawu
Very soon I will let France and UK immigration scrutinize how you were able to stay in France and the questionable staying in UK. I will complete my search soon.
Am also warning you to stop the confusion that you are using whatsup and other social media in generating. Anytime something happened in Ghana this guy alleges and speculates on somebody he is having problem with and creating confusion in Ghana. Anybody who cares should check it from whatsup headquarters and trace it to his number or one internet radio station in UK.
Adofo will forever continue to make his friend a media chief and Barima Sarfo will be a proper recognize chief on the ground with access all the properties of the kingdom.
I hope now his wives, Nyarko and Joyce will advise him to stop his nonsense writings.
Alexander Afriyie (Journalist)