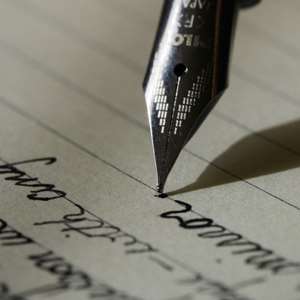 According to William Shakespeare, a fool thinks himself to be wise, but a wise man knows him to be a fool. Napoleon Hill was of the view that an educated man is that man who has learned how to get what he wants without violating the right of his fellow man. It is undeniable fact that what you hear determines how you think, how you think determines how you behave, and how you behave determines what you become. Mr. Rockson Adofo is writing a lot of factual inaccuracies in most of his articles because he is not on the ground to ascertain the facts and the one spoon feeding him with data does it with motions hence factual errors. This article will talk about autobiography of Rockson Adofo, the man behind many derogatory articles about Asantehene and Kumawuman on Ghanaweb, spy, modern Ghana and UK based online source FM 96.3.
Since 2006 one Rockson Adofo is hiding behind social media and writing unaccepted things and creating anarchy in Kumawu Traditional area and Asante at large. He claimed to be the most wisest creature from Ghana and insulting almost every human being in Ghana, including Kings, chiefs, past presidents, pastors, police officers, opinion leaders, politicians and almost everybody.
Sometime the truth hurt but I have to punch Adofo on the face for him to know that as an elderly person of more than 57 years, the people of Ghana expect better things from him rather than the confusion and the war slogan that he is preaching. With his age is better he starts writing his memories rather than war song; hear say, fiction and unnecessary tension creation. The graveyards are full of great men and women like him who never became great because they did their ability responsibly like what he is doing now.
Awo Serwaah from Asiampa in Juaben traditional Area in Ashanti and Kwame Basoah from Kumawu gave birth to Rockson Adofo. Adofo was born in Kumawu and at birth he was given a name called Kofi Basoah. Tracing Adofo's genealogy, his grandmother, Nana Gyamfuah comes from Asiampa. His grandmother was abandoned and died at"Murunkumso", a renowned fetish shrine in the Ashanti Region because she was accused of witchery and was buried in an unmarked grave at "Murunkumso". A fetish shrine at Wawaase in the Ashanti region. By then the father of the late Kwabena Akwaboah, the celebrated Ghanaian musician was the fetish priest. Some of the relative of Adofo Rockson from Asiampa are Osiakwan, Adwoa Ketewa, Adwoa Bronya and Yaw Amoako. Others are sister Anokyewaah (Comfort Basoah), Akwasi Doffour Basoah and late Martha Basoah (a.k a. Nana Amma).
Adofo has displayed intellectual, physical and mental idleness in most of his articles on internet media and presentation on online radio such as radio UK based source FM 96.3 with his friend Nana Sarkodie Ababio the owner of the online radio. Nana Sarkodie Ababio aka DJ Sources hails from Sakra-Wonoo in Ashanti but based in London
By the way how is the cocoa farm of your father at Wassa-Ahyireso in the Western region? I am asking this because you spent most of your youthful age in that farm. Since you were a good cocoa farmer try and educate us on how we can make cocoa farm and the benefit from cocoa farm rather this chieftaincy. I know you are a good farmer from the infancy.
Three major things are influencing most of Adofo's writings in Kumawu Tradition Area:
Firstly, he has been contracted to do that writings and I know that his wishes is not the wish of kumawu people. I understand his painful mood, frustration and bitterness now because all his writings about kumawu and Asante chiefdom have come to fruitless and his agents are accusing him for poor job done.
Secondly, his litigation over the parcel of land sold to him by the Kumawu traditional council during time of Barima Asumadu at "Raponso", forming part of the Kumawu stool lands that led him into six years battling (litigation) in Court. Sorry for that because he is crying that the money he pumped into the court cases far exceed the money going into the actual project and I sympathies with him. I am very sorry the promised by his agent of giving a large acre of land to him if he (agent) enstood as a chief of kumawu has failed because he did not get it.
Thirdly, he has been offered a free woman as a payment for the dirty work he is doing in Kumawu and Asante so he is writing all this to impress. Have you seen how woman is leading you to? From biblical all great leaders fall because of woman.
Adofo you may have your own personal challenge with certain chiefs, queenmothers and opinion leaders and you selfish interest but the way you are tarnishing the image of Asante kingdom is unacceptable. You are bad omen to the people of Asante. You are claiming in some of your articles to educate the people of Ghana but I must be honest with you that you are undermining the authority and development of Asante.
You are calling people such as your good friend Mr. Akwasi Adu a.k.a. "Last Day" from Alexandria in the USA, Kofi Supper, Kumawu-Zongo boy now resident in Germany/Belgium, Mr. Kwabena Antwi of London, your late father's nephew, to form Overseas Concerned Citizens of Kumawuman" to fight to liberate Kumawuman from the hands of a 'devil and supportive rogues continues unabated chiefdom' Adofo you are too much interested in kumawu chieftaincy issue. Note that Traditional rulers are no more/ that the agent of change. If you have any issue concerning traditional mismanagement, corruption and despotism as you said you can go to court or District Assemble for more detail explanation.
A statement by Rockson Adofo in one of his articles:
'I believe it is now the turn of the royals from ANANANGYA to ascend or occupy the Kumawu Tweneboa Koduah throne. These royals have been sidelined for far too long though; history has it that they had always been or made the best Kings with the welfare of the subjects of their domain at heart. Those royals from ANKAASE have monopolized the kingship for unreasonably far too long in what is now a modern democratic Ghana, though I reserve my comments about the Ghanaian democracy' said Rockson Adofo in one of infamous articles.
You should know that Ascending into Kumawu throne is not that Kofi brothers have finished and so yaw brothers. Let me educate you here. It is not true that Ananangya royals' royals have been sidelined for far too long as you claimed. Tweneboa Kodua IV famously known in private life as Nana Seth from Ananangya succeeded Barima Kwame Afram in recent years. Also Nana Afia Sarpong from Ananangya became a Queen in recent years so what are you talking about. You also asserted that Ananangya royal had always been or made a best king, which is a big lair. Tweneboa Kodua IV (Nana Seth) was the worse king Kumawu ever had. I am yet to know this achievement 1941 to 1950 when he was on the throne. Not even one. He was only known for his human rights abuses and bullying. I will be very happy if you tell Ghanaians what led to destolment of Tweneboa Kodua IV (Nana Seth) and Nana Afia Sarpong all from Ananangya royal family in recent years.
I have kept quiet for a long time and I am getting tired of you because you have been making unsubstantiated allegations and these usual senseless trickeries preordained to pull wool over Ghanaians' eyes; underestimating our brainpower, challenging our tolerance will not work for you. Adofo the earlier you stop this unachievable writings the better because you own many Ghanaians a civil legal debt and most of them are looking for you to drag you to civil and criminal court.
Rockson is it true that you and your anut curse one Yaw Berko of Kumawu in 1976 to death after he broke into your aunt's onion store room to steal onion?
Rockson Adofo was living in Pairs in France before relocated to UK. In UK he stayed in Forest Gate London E7, later moved to London, E11 and now living in Tottenham London N17. He is having good friend such as Kwabena Gyesaw (nephew of the late "OH YES"), Mr. Kwame Owusu Ansah (a.k.a. OLU), Mr. Samuel Ankrah (a.k.a. Kwabena Antwi), in London. You claimed to be the most incorruptible from Ghana and I can tell you that your relocation from France to UK is questionable. By the way, where is maame Nyarko your former wife? Also educate the people of Ghana on the France and Ghana beauty pageant because you own a lot
Adofo attended Tweneboa Kodua Secondary (TKSS) and some of his school mates at Tweneboa Kodua Secondary (TKSS) are Hannah Bonsu, Emilia Dapaah, Elizabeth Galloway, Charles Donkor, Agyei Danso, Kwasi Asabre, Kyei Boateng, Kwame Owusu Ansah, Adwoa Owuo, Selina and Edward Adusei Pianim.
Adofo Rockson also attended St. Aquinas Secondary School (Accra) and he was nicknamed "Okatache". Some of his school mates are Lt. Anthony Debrah, Rev. Asare, Laikain, Sly and Atsu. In my next writing I will showcase how you got this name "Okatache" in bad manner.
Adofo sometimes attend the Baptist Church in Seven Sisters, Tottenham, London.
Some of his half-siblings (step mother) are late Nana Yaa, Kwasi Boateng, Yaw Sarpong, Yaa Pokuaah, Kwasi Ben, Yaw Poku, Kwaku Adu alias "Abi Le" (France) and late Kwasi Badu who was resident in Accra as a mason, died as a fell from scaffolding onto his death when at work. Mr. Rockson Adofo in London I will email you on your usual email address [email protected]
I hope to address some of your write ups in future.