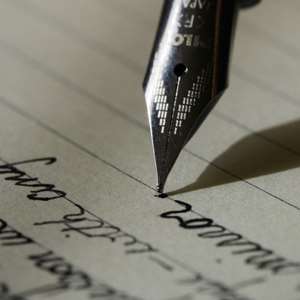 I woke up with the rising sun with tears in my eyes because I heard a sad news last night that once again the Asempaneye-Benchema Barrier road in Juaboso constituency cannot be used by motorists. The question is "why should my people continue to swallow this bitter pill every rainy season?
Juaboso Constituency is one of the seven constituencies in Sefwiman. It shares boundaries with Bodi, Sefwi Wiawso, Akontombra, Aowin and Bia West Constituencies. The bulk of cocoa, timber and foodstuffs produced in the Western Region come from this constituency, but their road network is the worse in Ghana as far as I know.
Previous governments had paid no heed to their humble cry as far as their road network is concern until the National Democratic Congress; (NDC) came to power.
The NDC which is noted for her concern for the rural folks just like the urban folks made the Sefwi Benchama Barrier to Kumasi road one of the first class roads in Ghana( Tano bridge to Benchema Barrier courtesy NPP). Hitherto, it took inhabitants of the constituency two to three days to travel the distance of 225km to Kumasi and four to five days to Sekendi Takoradi, the regional capital, a distance of 360km.
It was a great relieve to the people, especially those on the Asempaneye-Benchema Barrier road when that portion of the road was awarded on contract to Midwest Construction owned by an honest, affable and God fearing man called Mr. Kwasi Annor from Sefwi Anyinabrim.
Mr. Kwasi Annor, a well known Philanthropist in Sefwi area and his crew were working assiduously on the road when a problem beyond his control cropped up and he tactically withdrew his services so as to organize himself and get back to continue from where he left.
This tactical withdrawal of the contractor has worsened the plight of the people than they were at first. A cocoa farmer from Sayeramo who spoke to me last week lamented about his cocoa farm near River Sayere which has been taken over by water from the river due to the diversion of the course of the river by the contractor in his effort to build a bridge.
The other day a woman in labor had to be carried by four men in something the Sefwis call "injunjunjo" (a blanket tied to two strong sticks and carried by four strongmen to take a sick person to hospital when there is no means of transport) to cross the Kantankrobo- Nkatiso stretch of the road before they could get a taxi cab at Benchema to send her to Juaboso hospital for delivery.
On the behalf of the people of Juaboso Constituency, especially those on the Asempaney-Bechema Barrier road and people from Bia West Constituency who can only get to the Western Regional capital only by that road, I am begging Mr. Annor to do everything in his power to go back to continue his good work on the road because the people are suffering. Mr. Annor we appreciate your efforts so listen to our humble appeal because you are our own kind.
The poor farmer at sayerano whose Cocoa farm has been flooded by River Sayere is weeping and asking you to consider the plight of his family whose only source of livelihood is his cocoa farm.
In a telephone conversation with a young man from the area, he asked me on what basis do people see Mr. Annor as a philanthropist because he had never seen him given money to any poor person in the area. I made it clear to the young man that given money to people to solve their personal problem is not what makes one a philanthropist but helping the larger society in diverse ways to solve problems as Naveen Jain, an Indian American Business Executive and Entrepreneur once said "Philanthropy is not about giving money but about solving problems while well meaning. The ideal of writing a check and calling it philanthropy is extremely short sighted and unfortunately extremely pervasive"
Mr. Annor can do more than that and DO NOT be surprise he denotes on Ambulance to the Juaboso Hospital one day but for now our humble plea is for him to go back to the road to alleviate the suffering of the people.
Those of us who personally know this God fearing man are entreating him to give what he has to the people in the constituency for the Bible say in Proverbs 19:17 that giving to the poor is lending to the Lord and He will pay you back in many folds.