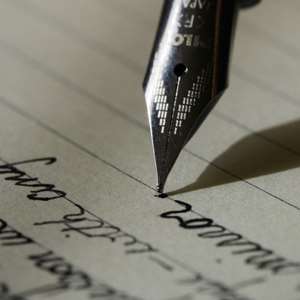 We are unsure whether Collins Dauda actually said President John Mahama and the government of which he is a part cannot fix the country's ailing economy as reported yesterday in the media.
He is reported to have indicated that the current economic hardships Ghanaians are enduring have been ordained and therefore cannot be varied under any circumstances.
Be it as it may, government is unable to reverse the worrying and biting trend since, after all, it is the coming to pass of what God has ordained for us, a preordination.
Assuming that the minister's remark at Obuasi was not taken out of context, we could just fold our arms and look up to the sky as the country retrogresses in all spheres because any effort towards remedying the situation would be useless and unproductive. Who can tamper or change what the Omnipotent God has ordained?
When such remarks are spewed by government appointees, they send erroneous and unpalatable signals to the rest of the country, as the one under review did and continues to do.
These are restive times when most Ghanaians are scratching their heads for solutions to the many challenges facing the country, as they inch towards a total state of despondency.
Are we to believe that government has given up any hope of arresting the downward spiralling of the economy simply because they believe that nothing would come out of any effort in that direction?
If that is the psyche of those taking politico-economic decisions on behalf of the rest of us, then there is no end in sight for our travails in as much as the status quo continues to be at the throttles.
It would appear that the touch of divinity being placed on the economy has a correlation to Archbishop Duncan Williams' position that Satan has placed his hands on the President, the Finance Minister and the economy.
If the man of God has so stated in the pulpit, it encourages government to seek solutions to the economic challenges we are enduring from the Church.
The introduction of spirituality into the country's fiscal matters has witnessed an upsurge of late, providing a much-needed leeway for the ensnared government.
It is amazing that the symptoms of the end times about which the honourable minister alluded to is restricted to Ghana only leaving such places as China and others recording growth in their economies intact as though they belong to another planet.
Yesterday government endorsed the measures adopted by the Bank of Ghana to shore up the sinking Cedi.
The measures, there is no gainsaying, will be an exercise in futility going by the Honourable Minister's assertion, which as it were, is steeped in Godliness.
The Honourable Minister's remarks, steeped in despondency, contrast sharply with the President's which speaks about a 2014 mired in blithe.