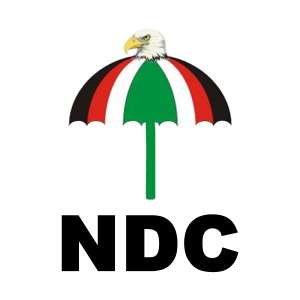 The National Democratic Congress is the only Political Party in the history of Ghana that has had the welfare and interest of Sefwiman.
Before the advent of the NDC to the Ghanaian Political arena, the whole of Sefwiman except Bibiani-Anhwianso-Bekwai had only one constituency with only one MP whose voice was barely heard in parliament. This led to least or no development in Sefwiman.
With the advent of the NDC, Sefwiman can boast of ...seven constituencies, namely Bibiani-Anhwianso-Bekwai, Sefwi Wiawso, Akontombra, Juaboso, Bodi, Bia East and West Constituencies. This creation of constituencies in Sefwiman has brought some amount of decentralization to the Western Region and Sefwiman has seen some level of development with some of her sons appointed as Ministers and Deputy Ministers.
The opponents of NDC government may ask, what is this guy talking about? The good people of Sefwiman will bear me out that there has been remarkable improvement in their road network, education electricity and health as well.
In the early 1980's, it took inhabitants of Sefwi over a week to travel to Takoradi, the Western Regional Capital. It took my late brother Kwaku Simon and myself three to four days to travel from our holy village Sefwi Sayerano to Huni Valley where we were attending Secondary School.
The surface of the road from any part of Sefwiman to Takoradi especially from Sefwi Bekwai to Ayanfuri was more of Potholes and Interlocking Spurs than a road- courtesy of my Geography tutor, Mr. Gyimah alias Pakasuit. Travelling from Sefwi Bekwai to Ayanfuri was like sitting in a Police cell for a decade but the NDC government realised the immense contributions of Sefwis to the Ghanaian economy and took care of their road network which had become an albatross hanging on their neck.
Today one can leave for Kumasi from my village which is in the Juaboso Constituency and return the same day.
Doesn't the NDC deserve a pat on the shoulder from Sefwiman and Ghanaians in general?
Long live Ghana, Long NDC, Long live Juaboso Constituency.
Eye Zu! Eye Za!!
Stay tuned for more.....