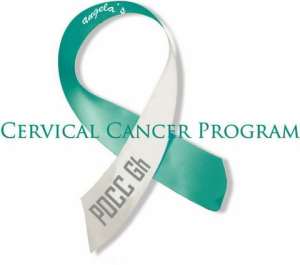 It was with much joy that we at Power Over Cervical Cancer (P.O.C.C) Ghana listened to President John Mahama announce the inclusion of cervical cancer treatment in the national health insurance scheme in Tamale yesterday. This we acknowledge is a positive move since NHIS card bearers suffering from cervical cancer will be confident in seeking treatment and at a very low cost.
It is also worth noting that President John Mahama on 25th of September, 2013 revealed in New York when Ghana hosted a side event at the UN General Assembly, in collaboration with the Global Alliance for Vaccines and Immunization (GAVI) and the Global Fund that Ghana will begin a demonstration project vaccinating girls against human papillomavirus (HPV). HPV is the leading cause of cervical cancer, which is the biggest cancer killer of women on the African continent and this vaccination has been carried through as promised. In fact Ghana, was the first GAVI partner country to introduce this vaccine in Africa.
We at Power Over Cervical Cancer(P.O.C.C) Ghana say a very big thank you to the president and urge this administration on to continue coming up with more of such social interventions as well as assist P.O.C.C Ghana in its quest to help win the war against cervical cancer in Ghana. We believe this government being a social democratic party will not relent on its efforts to help eradicate cervical cancer.
Long live the president. Long live women of Ghana. Long live Ghana.
Thank you.
Angela Arthur Executive Director Power Over Cervical Cancer(P.O.C.C) Ghana.