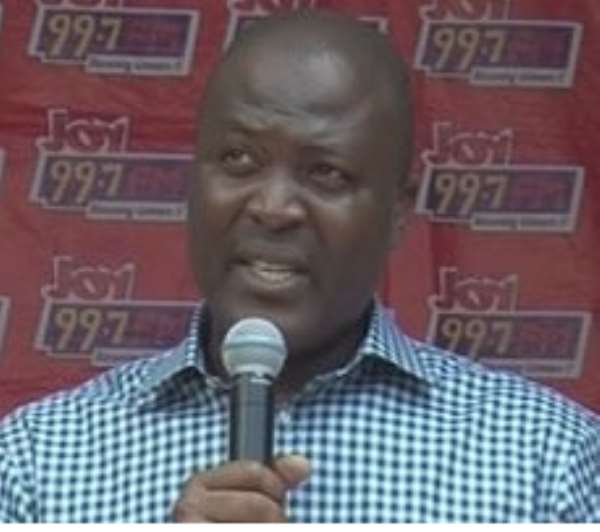 Mr Ibraihim the owner of Engineers & Planners represents a Ghanaian business success story which must be celebrated by all well meaning Ghanaians. He is indeed a role model for young up-coming Ghanaian entrepreneurs. As a developing country, we certainly need more of Ibraihim Mahama's to propel our development to higher heights and not to pull them down as some people have been frantically trying to do in this country.

It is clear from information available publicly that the only reason for the antagonistic stand by some people over the financial transaction between Engineers & Planners and Merchant Bank is the fact that, Mr. Ibrahim Mahama, the owner of Engineers and Planners is the brother of the President John Dramani Mahama. Why a purely private financial transaction should become a political issue is really baffling.
I thought after the explanation that it is not unusual for the Office of the President to receive petitions from private companies or individuals who feel unfairly treated by one government agency or another, this matter of Ibraihim Mahama will rest.
But Alas! Some people are spinning the issue to let it look like it is the scandal of the century.
The fact is Engineers and Planners desirous of maintaining its reputation as a first class contracting firm, entered into terms with Merchant Bank for the restructuring of the loan facility and final settlement of the remaining US$28million part of which is currently outstanding. Engineers & Planners obtained this financial facility of some US$43 million from a consortium of Ghanaian Banks that included Barclays Bank, Ghana Commercial Bank and Merchant Bank, with Merchant Bank as the Lead promoter in 2007, when the NPP was in power.
The agreement for the loan repayment in 2007 was for a five (5) year period at monthly repayments of US$746,000. In less than a year, in 2008, in most bizarre unexplained circumstances, very queer in financial transactions, Merchant Bank unilaterally abrogated the original terms of the loan transaction and requested Engineers & Planners to redeem the facility within 23months at a repayment rate of US$2.3million per month. That was after Merchant Bank had taken steps to buy both Barclays and Ghana Commercial Banks out of the business.
Clearly, such a turn of events is most unusual in financial transactions involving banks. Banks must and indeed do undertake very thorough assessment of projects for which a loan is sought, make their own assessments, projections of the returns, profitability as well as the risks involved before coming to terms with the client.
Engineers & Planners expressed frustration about the unilateral decision of the bank, and blamed its difficulty in servicing the loan on the revision of the repayment period. They petitioned the then President Atta Mills to intervene to "maintain the status quo ante" and to enable the company take a structured approach to solving its problems with the Bank. The then Secretary to the President, J. K. Bebaako-Mensah, forwarded the petition of Engineers and Planners to Merchant Bank to furnish the Presidency with information on the issues raised in the petition.
So if Engineers and Planners based on these facts petition government to intervene, how wrong are they? The question we should be asking is, why did the Bank varied the terms of the loan agreement? What was the intended purpose for this action?
The completely unprofessional behaviour of Merchant Bank could only to put down to outside interference in the professional management of the affairs of the Bank. In the case of this loan transaction between Merchant Bank and Engineers & Planners, it is clear it was political interference which led to the difficulties imposed on the company. Banks exist to assist businesses to succeed not to put impediments in their way with the sole aim of making them fail as we have seen in this particular case.
It is most refreshing to note that Engineers & Planners is a very viable Ghanaian company which is not in distress in any way as some people are trying hard to make Ghanaians believe. The company is capable of redeeming the remaining amount of its loan with any Bank including Merchant Bank.
A cursory look at the company's assert base reveals the following equipment holding, which list is by no means exhaustive, but it will give you an idea of the company's strength and standing.
1. Twenty dump trucks @US$2.5milliom each =US$50milliom
2. Five excavators @US$5milliom each =US$25milliom
3. Seventy small dump trucks @US$650,000 each =US$45.5million
4. Forty bull dozers @1.3milliom each =52milliom
5. One hundred and twenty tippers @ US$200,000 each =24million
6. A modern jet plane =Cost not known
In addition the company has the largest chicken farm in the country which currently produces 150,000 eggs per day and capable of processing 10,000 chickens in a day.
Engineers & Planners have contracts with Mittal steel company of UK, one of the largest steel companies in the United Kingdom, whose mine it is developing presently in Ghana and elsewhere. It is also working for a Canadian mining company; it has two contracts with Gold Fields of South Africa. It also has contracts in Liberia and is in the process of entering into another mining construction contract in Congo Brazzaville. This is the strength of Engineers & Planners.
More often than not politicians would haunt Ghanaian businesses out of existence while shamelessly paying lip service to the saying, 'the private sector is the engine of growth' of the Ghanaian economy. Those in authority will give all assistance to foreigners who parade their corridors most often without a pesewa in their pockets to establish viable companies and repatriate huge amounts of our hard earned foreign currency out of our poor country to the detriment of Ghanaians.
Let all of us stand up for the Ghanaian in whatever sphere of life we find him or her. That is the only way we can grow our economy, grow our nation and grow our democracy.
Let us say no to those who are out for political witch hunt. Let us stand up for IBRAHIM MAHAMA and his ENGINEERS AND PLANNERS.
Mahama Haruna
The writer is the PRO of the
National Gonjaland Youth Association