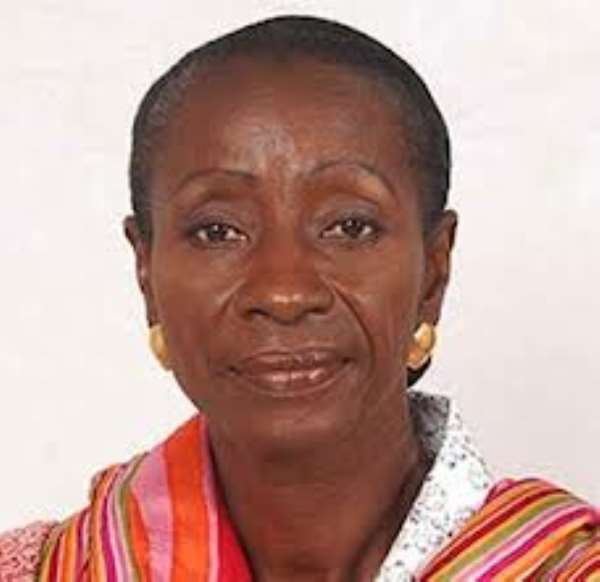 Ms Sherry Ayittey
Accra, Oct. 16, GNA - The Ministry of Health (MOH) is proposing the establishment of an Agency to coordinate the administration of all health institutions in the country. 
The Agency, which is to be known as the Health Training Institutions Agency will be responsible for the coordination and administration of the 75 public institution as well as 35 private health institutions.
The establishment of the agency has become imperative due to the complexity of training quality health professionals, coupled with high numbers of health training institutions.
Ms Sherry Ayittey, Minister of Health made this known at a stakeholders meeting in Accra.
The meeting was to build a consensus for the establishment of the National Health Institutions Agency.
Over the decades, the number of health training institutions has increases steadily from 25 in 2005 to the current number of 110 including those in the private sector, with the total number of students standing at 30,000 and an annual intake of more than 12,000.
According to her, the Ministry of Education unlike the MOH, has grouped its institutions under various agencies such as the National Council for Tertiary Education, Primary and Second Cycle Education, Schools Inspectorate Board with various offices, which operates at the national level.
The MOH schools are being managed by a training unit under the Human Resource for the Health Directorate of the Ministry.
This, she said, had created lapses in activities such as the performance management of the sector.
Mr Alban Bagbin, former Health Minister said the health system had in recent decades gone through transformation to ensure better performance and equity but patients still complain of poor medical services while workers also talk about poor working conditions.
Mr George Sipa Yankey, also a former Health Minister noted that the proposed Agency would give the needed attention and support to the training institutions and make them globally competitive to help make Ghana a health hub in the Sub -Region.
Dr Ebenezer Appiah Denkyira, Director- General of Ghana Health Service (GHS), who chaired the function, lauded the initiative.
GNA