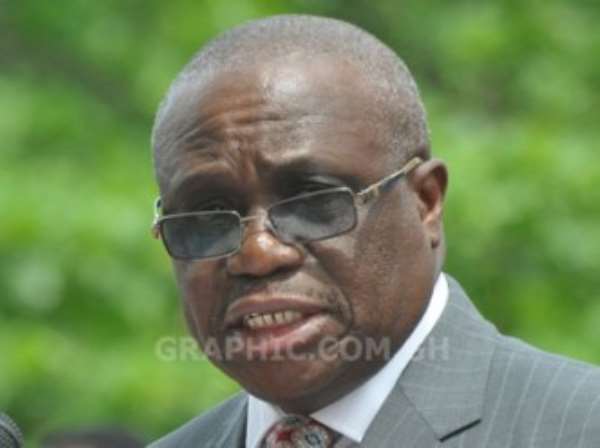 The Monetary Policy Committee (MPC) of the Bank of Ghana (BoG) is projecting that the end year inflation rate for the economy will hinge above the nine per cent target in the last quarter of 2013.

According to the committee, although the inflation forecast had improved recently, the central path remained slightly above the upper limit of the target band, which is a possible increase above the nine per cent.
Even though inflation had declined in August, upside risks remained following the further adjustment in petroleum prices and transport fares in September and early October.
These risks could however be moderated by an improved harvest, relative stability in the foreign exchange market supported by the syndicated cocoa loan, and subdued global inflation, as a result the bank is of the view inflation could move back to the target range by the first half of 2014.
Inflation, which measures the level of increase in the average prices of goods and services demanded in the economy, has been on the rise for six consecutive months, that is from January to July, recording the highest rate of 11.8 per cent, and fell marginally to 11.5 per cent at the end of August.
The dip which the Ghana Statistical Service (GSS), the national data compilation body reported earlier this month, said was driven mainly by favorable developments in both the food and non-food groups used in computing the inflation figure.
'This downturn was driven mainly by favourable developments in the non-food prices after persistent increases since the beginning of the year, an indication that the pass-through effects of earlier petroleum price adjustments may be ending,' BoG Governor, Dr Henry Wampah said at the last MPC press briefing.
The BoG in 2007 adopted inflation targeting as a monetary policy tool, which makes it possible for them to estimate and project a target inflation rate and then works towards achieving the target through its fiscal and monetary tools.
The Head of Policy at the BoG, Dr Benjamin Amoah told the media that the adoption of inflation targeting was to engineer a switch to low inflation and exchange rate stability, something he explained the bank had been able to achieve since 2007.
This fiscal policy he explained was set to deliver sound public finances anchored on domestic debt reduction to deal with the problem of fiscal dominance, but also crowd-in the private sector.
By Jessica Acheampong/Graphic Business/Ghana