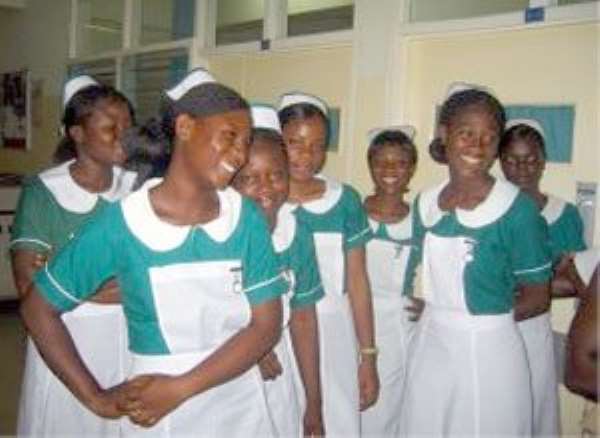 Nurses
The Ministry of Health says it will not scrap the payment of allowances to trainee nurses as it is being suggested.
The Upper East Regional Director of Health Services, Dr John Koku Awoonor Williams has admonished the Ministry to scrap the allowances to ease the pressure on government coffers.
While a former Director of the Ghana Health Service (GHS), Dr. Elias Sory has called for a review of the policy on the payment of allowances and not a total scrapping of the allowances.
But speaking to Citi News, the Public Relations Officer of the Ministry of Health, Tony Goodman said the allowances forms part of measures put in place to encourage more nurses to join the profession.
'We use this as a bid to retain these nurses. We give them some allowances during their training and after their training; you bond them for three years.'
According to him, it helps the Ministry to curb the brain-drain in the sector and also as a means of motivation 'so it will be very difficult to say that you are scrapping it and that you are not going to give the allowances and that they should live on their own.'
Mr. Goodman added that the suggestion if implemented will increase the the number of nurses who leave the sector after training which will adversely affect the health care delivery in the country.
Source: Citifmonline