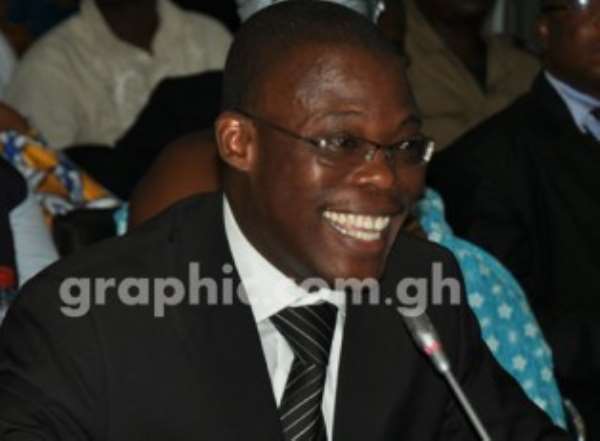 The Minister in charge of Allied and Finance Institutions at the Presidency, Mr Fiifi Kwettey, has blamed the upsurge of lending rates of the obsession of most financial institutions to make super normal profits given the least opportunity.
The development, which runs through from conventional lending houses like banks to savings and Loans Companies, was described as excessively high within the sub-region.
'What we charge is way above what anybody charges on the globe and Ghanaians are often shy to disclose their rates at African forums because what they charge is beyond what anybody takes,' Mr Kwetey said at the 4th Annual General Meeting of the MLAG in Accra. The meeting was on the theme: 'Exploring ways to reduce lending rates of money lenders in the interest of the informal sector.'
'The issue of high lending rates continues to be a major concern to many people and until it is addressed the economy would not make any headway and 'would keep going round in circles,' he said.
He thus challenged financial institutions to look at their pricing policies and resort to creating services that would be priced fairly.
Government, he said was committed to ensuring equity in lending rates and thus lauded the MLAG for being concerned about reducing their lending rates.
Meanwhile, the association has expressed its dissatisfaction to the Bank of Ghana (BoG) for the delays in providing licenses to their members and pleaded with them to expedite work on the licences.
Currently operators under the Tier 3 of the Money Lenders Association who have received either their provisional or final licenses are just 25 per cent of their total membership.
With regard to Tier 4 licenses, 16 out of the 70 applications submitted to the BoG have received their licences.
The Acting Chairman of the Association, Mr Charles Minkah, said the theme for the meeting was apt if money lending and for that matter, microfinance is a tool for poverty reduction.
The Money Lenders Association Ghana (MLAG), is an umbrella organisation for money lending organisations and individuals under the Companies Code 1963 (Act 179) as an association limited by guarantee to bring members together to develop conditions and regulations that would best serve the interest and enhance operations of members.
By Jessica Acheampong/Graphic Business/Ghana