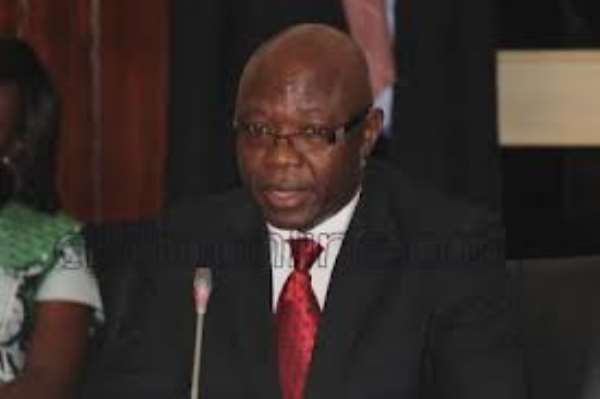 Akwasi oppong Fosu1
Accra, Aug. 28, GNA - Mr Akwasi Oppong-Fosu, Minister of Local Government and Rural Development, on Wednesday signed contracts with two consultancy firms in Accra as part of the implementation of the Ghana Urban Management Pilot Project (GUMPP).
The two consultancy firms- Lamda Consult limited and FAS consult limited are required to offer detailed designs and supervision consultancy services for the implementation of GUMPP.
The Minister asked the consultants to stuck to the two months duration agreed upon for the completion of all project designs to ensure that procurements are made by the Metropolitan, Municipal and District Assemblies (MMDAs) as quickly as possible.
Mr Oppong -Fosu said GUMPP is a pilot programme taking place in Kumasi, Sekondi-Takoradi, Tamale and Ho.
He said the project which seeks to promote a comprehensive  approach to urban issues within a framework of the National Urban Policy and its action plan is being implemented with a 40 million Euro concessionary loan and a grant of 0.5 million  Euros for capacity building from the Agence Francaise de Development (AFD).
Madam Amelie July, the Resident Manager of AFD said under the programme support measures would be provided for the street naming and property addressing system, valuation and other training programmes in urban management.
She explained that the intervention of the programme would enhance the living conditions of the population of the beneficiary cities and strengthen urban management.
"The initiative is part of continues support from France to the Ministry to enhance the decentralisation process, strengthen the capacity of MMDAs and make more investment resources available to them to improve the lives of the people," she said
She said GUMPP implementation started in 2012 and is expected to finish by 2015.
GNA