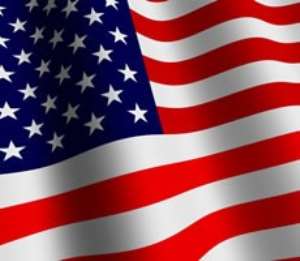 The United States embassy has clarified reasons for a secular it issued to its citizens in Ghana ahead of the Supreme Court judgement on August 29, saying it was not meant to alarm anybody.
Sarah Stryker, Director of Public Affairs at the US Embassy in Ghana, said they issued the statement as an "approved measure [to its citizens] to register with the consulate".
She said the aim of the secular was to ask its citizens to register with the consulates's traveler program "because sometimes some people come to Ghana and other countries but no one knows they are in the country."
She said the registration is also to assist US citizens who come to the country to trace their families in Ghana and get in touch with them when there is an emergency.
Sarah indicated that the secular was also issued to highlight the importance of the anticipated August 29 election petition judgement by the Supreme Court of Ghana to its citizens.
"Not everyone knows the importance of August 29 as it is in Ghana. That's because they're here as students in exchange programs; they are here volunteering on medical missions or as teachers...and are not following politics" and hence the US consulate thought it wise to inform its citizens about the importance of that day.
"What we are telling them [ US citizens] is, it's prudent for them to go about their business. But its [important] for them to avoid large crowds wherever those might" particularly on the day of the ruling, she said.
"There are Ghanaians in the United States, there are Americans here in Ghana and because there are so many people to reach, we wanted to make sure we reach them in the maximum way possible", she further explained.
The US embassy said it has the responsibility to communicate with its citizens who may not be familiar with Ghana and so there is no need for Ghanaians to read negative meanings in the secular issued on Monday August 19.
"We believe in the people and future of Ghana, but that's not the issue...we are waiting" she stressed.