Admission blues: Legon not ready to increase intake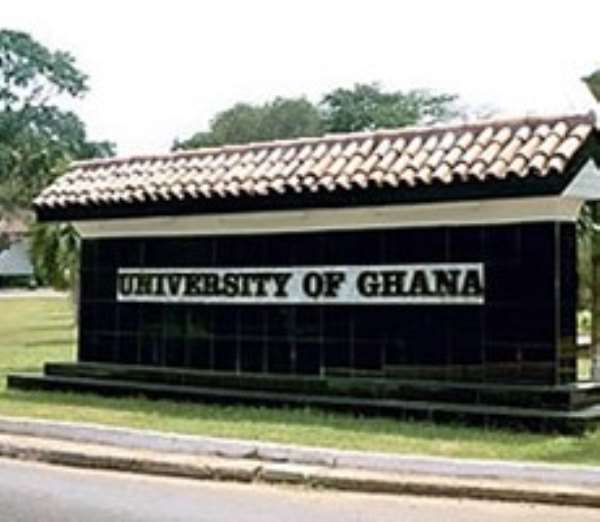 The University of Ghana, Legon, says it cannot admit beyond the number that the facilities of the institution can offer for new admissions for the 2013/2014 academic year.
Mrs. Stella Amoah, Head of Public Affairs for the University emphatically stated on the Joy FM Super Morning Show Wednesday, that the nation's premier university is not prepared to increase its intake for applicants seeking to pursue under graduate programmes.
According to Mrs. Amoah, the University of Ghana has rather decided to increase intake for applicants to pursue post graduate programmes to 15 percent, to reflect the University's new direction of becoming "a research institution".
There is growing apprehension among many parents and wannabe tertiary students, due to the high number of students who graduated from the country's Senior High Schools (SHS) this year.
An unprecedented number of 409,000 SHS graduates will be seeking admission to the universities and other tertiary institutions across the country this year.
But the government has assured that measures put in place to address the high numbers seeking admission to tertiary institutions for the 2013/14 academic year were working and that all efforts were being made to ensure that access was expanded to guarantee a smooth admission process.
The measures, according to Samuel Okudzeto Ablakwa, Deputy Education Minister, included an increment of between 15 to 100 percent across board, to ensure no qualified candidates are left out of the opportunity to pursue tertiary education.
The Legon PRO told Kojo Oppong Nkrumah, host of Super Morning Show that the University of Ghana which admitted about 18,000 undergraduate students last year, does not have the time to put up additional facilities to admit more than what it could take, with few to the start of the new academic calendar.
"We do not have a figure of 15 percent, neither 10 percent...University of Ghana has not provided and given a percentage over and above what its facilities would allow it to offer" for the 2013/2014 academic year.
Mrs. Amoah however, advised candidates who fail to get the opportunity to be admitted to Legon, to consider other public and private institutions.
Meanwhile, Mr. Okudzeto Ablakwa has affirmed that there is no cause for alarm saying, the over 140 tertiary institutions have space to admit more than 300,000 students this year.