BCI develops strategies to demystify breast cancer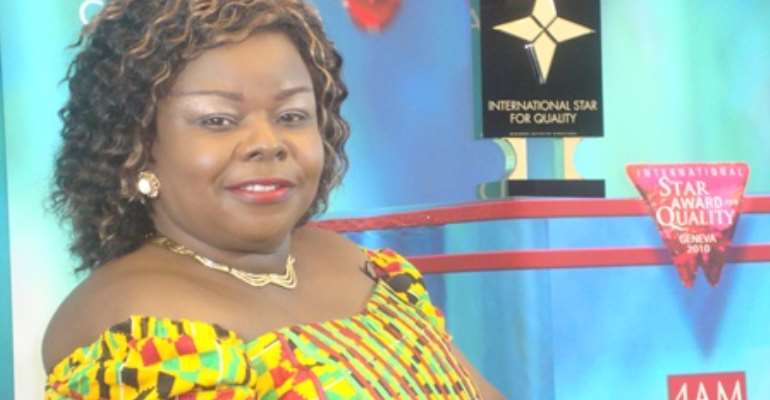 57707
Kumasi, March 16, GNA - Breast Care International (BCI), a breast cancer awareness NGO, has initiated a number of strategies to demystify breast cancer and encourage women to undertake regular self and clinical breast examination as well as seek early treatment.
Among them is the formation of Breast Cancer Survivors Association (BCSA), which seeks to bring together women, who have survived the disease, to serve as role models, tell their stories to encourage and motivate other women who have been diagnosed of the disease to continue with the treatment.
A training programme has also been introduced for some selected general nurses across the country to professionally equip them both in theory and practice in modern management of breast cancer and other cancers in their health institutions.
Since Ghana has no specialized oncology nursing school to train students, it is anticipated that the participants would be able to better educate members in their communities on the prevention of some types of cancers, self detection of some cancers, importance of early detection and how and when to refer suspected cases to the appropriate institutions.
Dr Mrs Beatrice Wiafe Addai, Chief Executive Officer of BCI, who made these known to the Ghana News Agency in Kumasi, said another strategy was the introduction of Peer Survivor Nurses Navigator System (PSNNS), where a network of nurses had been trained and survivors of breast cancer would undertake community awareness creation in their districts.
The goal is to encourage more women to undertake regular self examination and seek early treatment.
She said the PSNNS, which was being supported by Reverend Tammie Tynese, an American breast cancer survivor, would empower survivors and offer them emotional and financial support to continue with their treatment and medication.
Dr Wiafe Addai noted that demystifying the disease was the only way to reduce its mortality rate.
'BCI and its partners were committed to educate women to understand that the disease was curable and survivable', she added.
She said since 2009 National Cancer Coalition (NCC) of USA and Krebsallinz of German donated essential drugs and medications worth million for the treatment of cancer, mental illness, anti hypertensive and various antibiotics which had been distributed to various public and private health facilities in the country.
Dr Wiafe Addai thanked the partners, including African Women Development Fund, Forever Easy Sanitary Pad, Cedar Point Chemist, Pfizer Ghana, Roche and others for their continued support.
Ms Christina Schuiere, Director of Krebsallianz, said her organisation was very impressed with the work of BCI and the dedication of its leader and pledged the continued support of her organisation to BCI to offer training and awareness creation programme to reduce the fatalities of the disease in the country.
Dr Thomas Roane, Senior Vice President of NCC, said his organisation had a unique partner in Ghana and was proud of the relationship which was yielding very positive results in the country.
GNA