Educationist urges students to refrain from premarital sex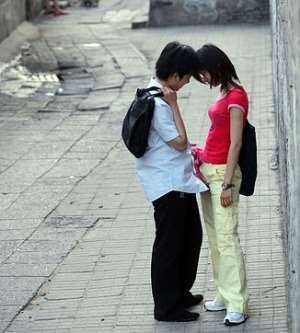 pre-marital sex
Nkoranza (B/A), March 7, GNA - Madam Philippa Banson, Nkoranza South Municipal Director of Education, on Thursday cautioned students against premarital sex because of its negative effects on their education.
She advised girls to be wary of men who would deceive them into sex and make them pregnant resulting in their dropping out of school adding that it would jeopardise their education and well-being in future.
Madam Banson gave the advice when she addressed staff and students of Nkoranza Senior High Technical School as part of activities marking the Students Representative Council (SRC) Annual Week celebration.
It was on the theme: 'Education - Key to Human Resource Development'.
She expressed concern about the increasing rate of social vices in the senior high schools and advised students to shun them in order to further their education to become responsible citizens in future.
Nana Emelia Rachel Fosu, Headmistress of the school, urged the students to iron their clothes as a team during the week-ends so as to be vigilant on the use of electrical appliances and avoid fire outbreaks.
Mr Prince Opoku-Afram, SRC President, expressed concern about the inadequate supply of books for  the school library and appealed for assistance to improve teaching and learning.
GNA