Govt starts major housing programme in December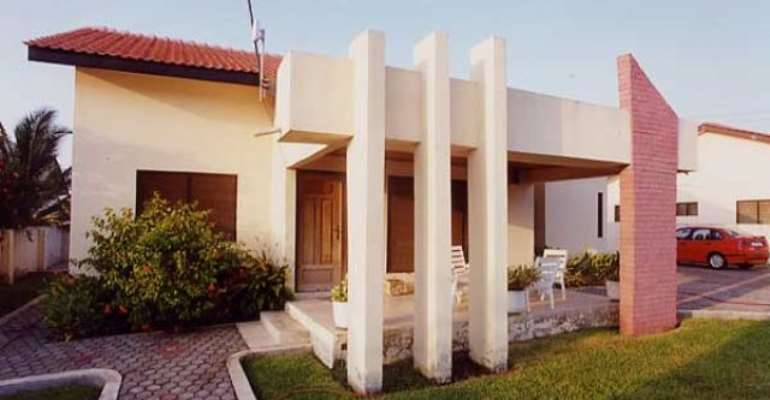 Accra, Nov. 13, GNA - Government on Thursday said it would start implementing a comprehensive housing programme by December to make housing more affordable and reverse the current housing deficit of about 450,000 units countrywide.
Speaking to the Ghana News Agency, Dr Thomas Fokuo Agyapong, Director, Policy Planning, Budgetary Monitoring and Evaluation of the Ministry of Works and Housing, said the programme has been tailored to resolve the inadequacy of the housing needs with regard to the growing demands of housing in the country.
"Meanwhile, certain crucial aspects of the programme implementation such as the land administration project has taken off to make the entire programme a success," he said.
Dr Agyapong said the Government was working towards reducing today's housing cost by estate developers from as high as 30,000 dollars for two bedrooms to as low as 12,000 to 15,000 dollars to make housing more affordable in terms of rent and ownership.
He said as part of the programme, credit financial institutions would be established to offer credit facility to individuals, who wanted to go into housing development.
"A lot of uncompleted houses are in the rural areas because people don't have the funds to continue, as such Government will offer facilities such as convertible housing financial bonds," Dr Agyapong said.
He said the current population pressure, migration and uncontrolled developments were leading to most areas in the cities and towns being turned into slums creating all manner of social, environmental and economic problems and challenges.
Dr Agyapong said the development of slums was a clear reflection of the low rate and poor housing delivery, adding that the programme would address the problems through the upgrading of such areas.
He said the current annual rate of housing delivery of 32 per cent would be expected to increase to about 55 per cent by 2014 under the programme to enable the country to bridge the huge excess demand over the supply of housing.
Dr Agyapong said housing policy must be seen as a major tool for reshaping the housing nature of every country as they could be used to improve upon the quality and skills of people, which would also improve their income thereby raising their living standards.
He said though there had not been a concrete adoption of the policy, yet since its promulgation in 1991, there was the need to constantly review it to make it flexible and make housing a catalyst that engenders development.