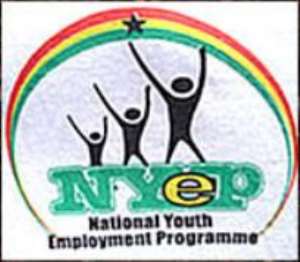 Koforidua, Sept 19, GNA - Mr Victor Smith, the Eastern Regional Minister, has appealed to the youth to take advantage of the trades and vocation module of the National Youth Employment Programme (NYEP) to improve their lot.
He urged them not to wait for government and any other person to cater for them since that will not help in the development of the country saying "if you do not work and wait for government and other people to look after you, we will not move forward as a country".
Mr Smith was speaking at the graduation ceremony of 2,519 beneficiaries of dressmaking and 1,092 hairdressing of the trade and vocation module of the NYEP in the Eastern Region.
He said the programme was an opportunity to establish genuine hope for the youth in the country through skills training and development to enhance national growth and development.
Mr Smith said the program was another intervention by government to offer the youth of Ghana the career path which would enable them make a bold step into the world and guarantee their future and destiny for a better Ghana.
He said the trade and vocation module, which had the most reliable exit strategy for the beneficiaries, would effectively shift the financial burden on the NYEP and the government in terms of allowances and salaries.
"Pragmatic steps have been initiated by the National Democratic Congress (NDC) government to ensure that enough funds are mobilized for the restructuring, implementation and expansion of the programme in order to make it more attractive and sustainable", he said.
Mr Smith called on all well meaning Ghanaians to support the initiative to help the NYEP achieve the desired goals.
Mr Henry Kangah, the Executive Director of the Asongtaba Cottage Industry and Exchange Programme (ACI&EP), said the youth has been identified by government as a rich potential resource base that could be transformed to contribute significantly to the economic development of the country.
He said the transformation could be realized through a well defined Public-Private Partnership (PPP), "which has been exemplified in the relationship between the NYEP and the ACI&EP.
Mr Kangah said the NYEP provided the list of beneficiaries to the company for onward training under experienced master trainers for a period of six months.
He said the training period for the dressmaking project in particular has been extended to one year due to the volume of training modules to be covered.
Mr Kangah explained that the extension was meant to allow beneficiaries to grasp very well the essentials of the dressmaking before venturing into the world to work.
He said the company would continue to partner the NYEP and demonstrate its commitment to the development of the youth and also encouraged the graduands to put the equipment to positive use.
GNA