Both nations share similarity ,apart from independence from the hands of British,one happened on 6tThMarch 1967 and another on 1st October 1960.
Both nation has bleed bunch of crooks in Government places,one has the wisdom of cleaning slate,i mean total eradication of the monsters that breed corruption ,while another stutter,wobble and fumble on with grand fathers of corruption.
Ghana has the sensibility to invest on their own nation ,they build steady economy,steady power supply ,non too steady pipe borne water,round the clock security,half clean and half dusty environment, good and half baked schools but consistent and uninterrupted owing to strikes and cultism.
They practice Politics without utter bitterness,they do not have a policy that denies one section pride and price of producing a top official,to compare with Nigeria that believes that power must stay in the North or they will BOKO HARAM the peace of the nation.
Since Nigeria share so much similarity ,to the extent that when ever we wants to have our DANA AIR, crashed into our suburb and population ,Ghana will choose to have our own [Nigerian ]Cargo plane crash in their own Airpot at Accra,maybe just because Ghana do not have national carrier ,same with Nigeria ,because they emulated us on how to loot and ruin Government owned properties.
Fast forward to maturity of democracy in Ghana ,we shall meditate on the immediate event,,
This is to announce the death of our Dear President ,John Evans Fifii Atta Mills[2] (21 July 1944 – 24 July 2012) was a Ghanaian politician who was President of Ghana from 2009 until his death in 2012. He was inaugurated on 7 January 2009, having defeated the ruling party candidate Nana Akufo-Addo in the 2008 election.[3] He was vice-president from 1997 to 2001 under President Jerry Rawlings, and stood unsuccessfully in the 2000 and 2004 presidential elections as the candidate of the National Democratic Congress (NDC). He is the first Ghanaian head of state to die in office.
The death was announced one hours after he was pronounced dead at number 37 Military Hospital ,off Obasanjo way Accra, on the 24 July 2012 three days after his 68th birthday.
There was no political rancour ,the opposition party did not jubiliate that an incumbent has gone and gave room for a better contest.
The Vice President was not denied the chances of ascending or taking over just because he is from Northern minority ,the Vice was sworn in 9 hours after the death of the President.
Now that reminds me of my country Nigeria,where the President Yara Dua was so sick of getting sick in Germany ,he was transffered to Saudi Arabia ,where he died and the chains of lies and blanket manipulation started.
When the family and Northern oligarchy refused to allow Nigerians even the top ministers to see the President ,they refused the Vice President to speak to him even on phone,until our Foreign affairs minister ,Bicycle riding Ojo Madukwe travelled to Saudi Arabia with entourage to know why the Saudi Government were holding our President incommunicado ,that was when Saudi Government called the cabals and tell them that if the Government group lands in Saudi, that they will show them the Grave of the President ,where he was buried in Saudi Arabia..1 hours before the plane of the delegates touched down ,the cabals announced that the Sick President is Air bone ,,,,
Waoooooooooooo and when he landed at the Abuja Airpot ,they made sure that there was no light to show us the magic,for the first time ,our NEPA was found wanting at the landing of a sitting President.
Many Days after Yara Dua made imaginary home coming to Nigeria ,nobody living was allowed to see him ,when the rumor was thick that he did not come back ,the cabals quickly arranged for some hungry Pastors and Imams to come to his house ,where the light was so dim that a Suya selling actor was hired to lie under the darkest part of the house and answer an imaginary AMEN to prayers that was never said.
When Vice President Jonathan Goodluck succeeded to became the Interim President ,thanks to Dora Akunyili ,the Oputa Okwu ebie of Nigeria,he announce that by the next morning at about 5 am that a new set of security personnel,s will take over the security of ASO ROCK ,,,,,,,,,,,,
Waooooooooooooooo ,the Northern Born to rule cabals knew that the end of the manipulation and lies has come ,that the incoming security will like to see the President and they must report back to the Vice ,who has never set eyes on the imaginary sick president,so by 9.30 pm ,3 hours after the Interim President gave the directive ,the cabals announced that Prez Yara Dua is dead and by tommorrow morning when people would,ve gone to see the dead Prez ,they carried him under the cover of darkness back to his home town and before press will get there he was buried.....that started another bout of scheming on how to screw the vice and put in another Royal Northerner that will represent the interest of the north,but that is history for another day..
Ghana as small as they were ,as poor as they are ,the have 16 LANES OF well constructed roads ,coming from MALLAM JUNCTION through KOKOBITE, LAPAZ down to the Airpot and also routed to TEMA ,many criss crossed bridges adorned with street lights ,clean environment.Even though it was funded by American government and that was why the named the road -GEORGE WALKER BUSH WAY,but it is beauty to behold.
Ghana is so good that many of our politicians has bought houses,set up schools and invest heavily in there,take the instance of former Governor of Imo State who build Real estate that is larger than whatever you will get in Nigeria in AKOSOMBO GHANA.He is currently building a gigantic Factory the tripple the size of Main Market Ontsha at same Akosombo,while his state was raped and ruined during his undeserved tenure.
Ghana started having morality problem when they started having Democratic romance with Nigeria,for instance when Prez OBJ donated to Ghana Police 400 Fully Air conditioned Pick up Vans ,but ended up giving them only 105,the police has never being the same.. they atimes act like Nigerian Police --ROGER WISE.That was why they named a major Road after him -OBASANJO WAY ACCRA.
Since the Late President of Ghana started romancing and listening to our BOLA TINUBU,S ,he started making zany of Ghana Economy,the currency use to be exchanged between CEDIS 1-1 USD ,THEN TO 1.2 CEDIS TO 1 DOLLAR ,now it is exchanged to 2 Cedis to 1 Dollar,he errorneosusly paid outstanding Debt that is older than him just for some kick back and thereby stretching the economy of Ghana to breaking point.
As if that is not enough ,now Ghana has being effected by epileptic power supply ,every day from 11 till 3 pm ,there must be power failure in most places in Accra.
Morality has never being part of life in Ghana but this period it has outrageous increase ,teen pregnancy is just part of daily life.If you are a Pastor and you mistakingly preach against FORNICATION or Adultery ,it means you will start having empty auditorium..
Despite being British colony ,the level of illiteracy in Ghana is alarming ,atimes you wonder how many of them cannot speak English ,even brutally murdered one at that.
Today Ghana may have more ramshackle houses,they may have more than 80 percent houses without Toilet,bathroom or provision to have one ,they enjoy lining up at public toilet,s ,bathrooms or do it in the open and Holy hours,but in all they have Government that cares ,if compared with Nigeria ,but they should do better if they stop taking advise from Nigerian Politicians.
Outside BANK OF GHANA ,which is the Central Bank ,Nigerian Banks are the ones to beat ,they dominate the market and located far better places than indigenious banks.
The Services this banks dispense in Ghana can never be obtained in Nigeria and they are Nigerian owned banks ,atimes i wonder ,ARE WE CURSED IN NIGERIA OR WE ARE THE CAUSE ?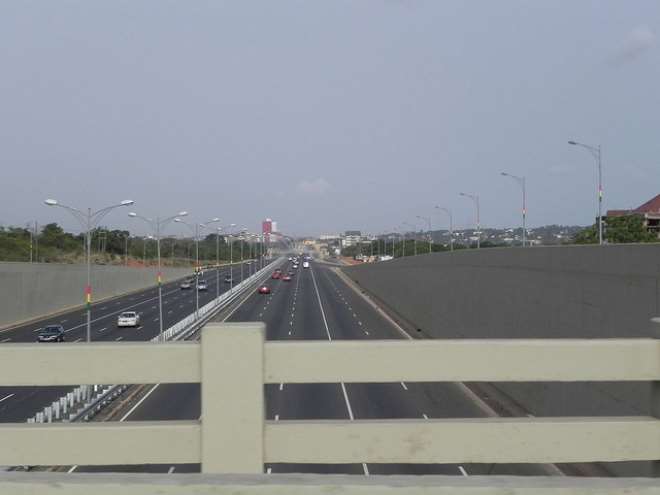 GEORGE WALKER BUSH WAY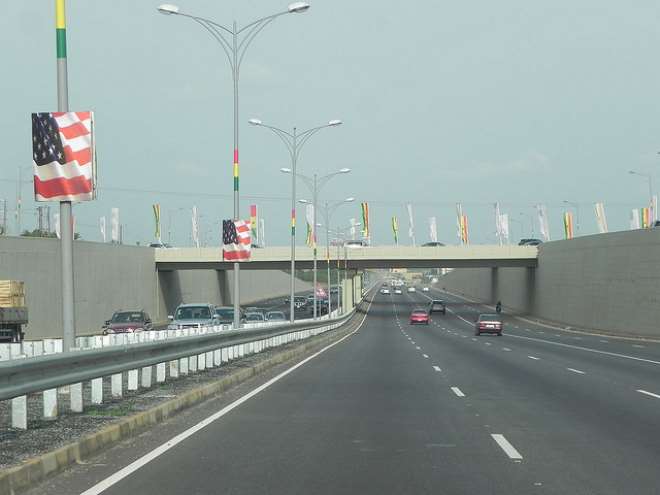 GEORGE WALKER BUSH WAY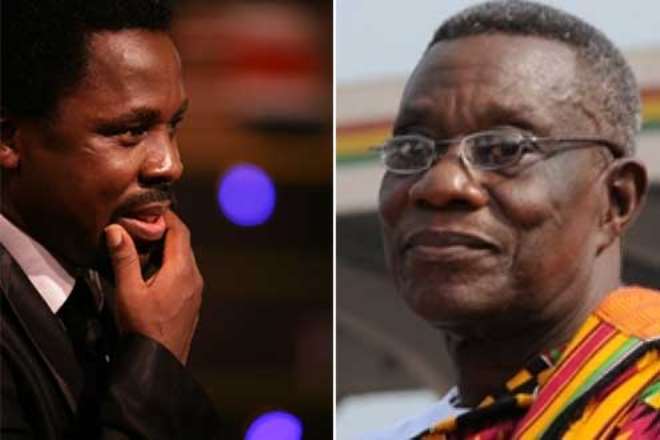 JOSHUA-AND-ATTA-MILLS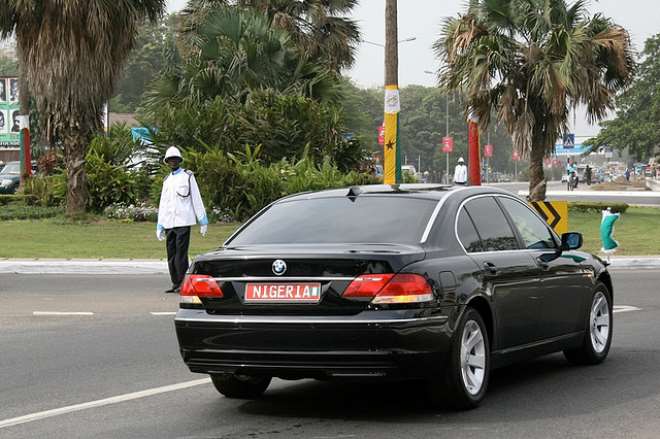 OBASANJO WAY ACCRA.