Police arrest motorbike riders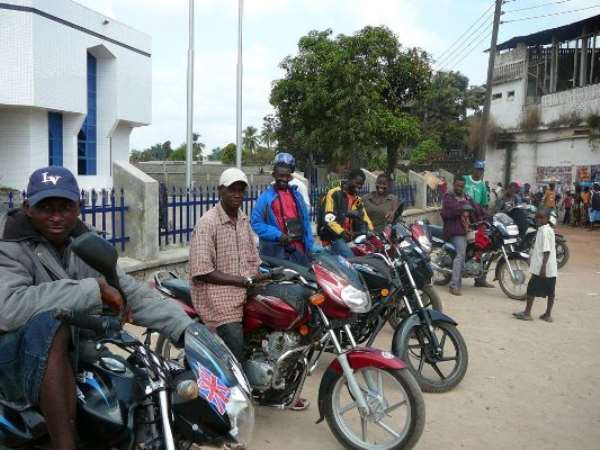 Accra, June 15, GNA – The Motor Transport and Traffic Unit (MTTU) of the Ghana Police Service has arrested 66 motorbike riders who flouted the road traffic laws.
Assistant Commissioner of Police Mr Angwubutoge Awuni, Commander of MTTU, told the GNA that the exercise followed concerns raised by the public about motorbike riders not respecting the road traffic regulations and knocking down people.
He said some of those arrested were operating without helmets, or riding through red lights, or operating without licenses. Others had non-registered motorbikes.
He gave the assurance that the exercise would continue and extended to other road users to ensure sanity on the roads.
ACP Awuni said adequate measures had been put in place to check activities of other road users, adding, "We are in an election year and these motorbikes would be used if not checked to commit crimes and cause confusion."
He appealed to political parties and politicians to caution their supporters about the reckless attitude of riding motorbikes without regard to road traffic laws.
GNA