EU says DR Congo vote results 'not credible'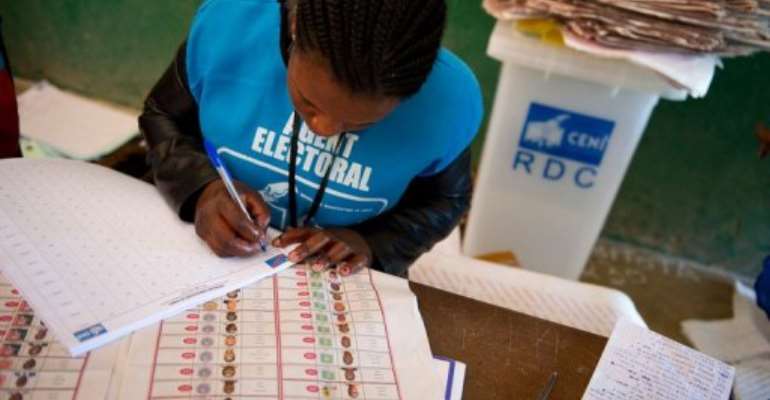 KINSHASA (AFP) - The results of Democratic Republic of Congo's November elections which were marred by violence and fraud claims are not credible, European Union monitors said Thursday.
The EU monitoring mission said in a final report that the results "were not credible in the light of numerous irregularities and fraud witnessed during the electoral process."
It said the voters' registration list was not checked and there were multiple cases of fraud, "marked by a profound lack of transparency."
The EU monitors also called for a revamp of the national election commission to include civil society groups and beef up its "transparency, independence and reliability."
Results for the presidential ballot were released in late December and returned incumbent Joseph Kabila, who has been in power since 2001.
But results for the legislative ballot were only announced on February 1, giving Kabila's party and its allies control of parliament, albeit with a reduced majority.
Amid an opposition outcry and calls by Kinshasa's Western partners for greater transparency, the tallying process to split the almost 19,000 candidates vying for parliament's 500 seats was stop-and-go.
Kabila's main challenger Etienne Tshisekedi rejected the results, proclaiming himself the people's president and vowed a boycott of parliament by his party, the country's main opposition force.
Conflict-prone DR Congo stretches over territory two-thirds the size of western Europe and is ranked the world's least developed state by the United Nations.