GHOSPA suspects foul play for lack of progress on SSSS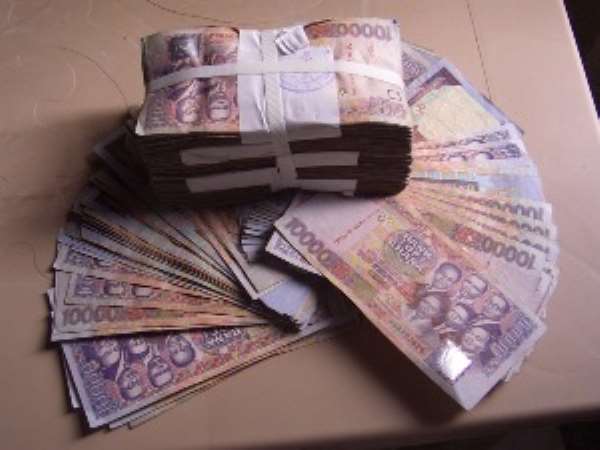 Accra, March 23, GNA – The Government and Hospital Pharmacists Association (GHOSPA) has slammed "the persistent acts of injustice, unfairness and deliberate delay of their grievances relating to the migration of members unto the Single Spine Salary Structure (SSSS).
They blamed the anomaly at the door steps of the National Labour Commission (NLC), Fair Wages and Salaries Commission (FWSC) and Government.
A statement issued by Stephen Corquaye, Chairperson of GHOSPA said since September, 2011, GHOSPA has patiently adhered to several agreements, assurances, the due process and negotiations with the hope that its grievances in respect of the grade structure and market premium would be addressed.
It said: "Not even a compulsory arbitration process at the NLC was able to resolve it.
The statement said the leadership of GHOSPA has engaged its members in every region during the period with the hope of pleading with them to endure the process and allow the key institutions of the State to address their concerns.
Not even the intervention of the President and Governing Board of the Pharmaceutical Society of Ghana, to ensure a swift resolution has been successful.
"GHOSPA has clearly proven and insisted that either the scores of the job evaluation review exercise, which was validated by all stakeholders be used as a basis for the placement of pharmacists on the SSSS or the existing relativities in the health sector which is backed by all previous job evaluations are upheld on the SSSS to ensure stability, equity and fairness.
"Sadly, this has yielded no fruits. One promise after another, one deadline after another seems to pass. The patience of pharmacists in the public sector is at it stretched limits.
"GHOSPA wishes to state that in the circumstances, they are compelled to inform the NLC, FWSC, Ministries of Health, Finance and Employment and Social Welfare that if on or before March 31, 2012 all issues surrounding the migration of Government and Hospital Pharmacists are not addressed, resolved and agreed upon fully, all members nationwide may be compelled to lay down their tools across all government institutions in the nation.
"It is important to note that the consequences of this industrial action should not be blamed on GHOSPA executives and its members," the statement said.
GNA