Ugandan gays are not persecuted: president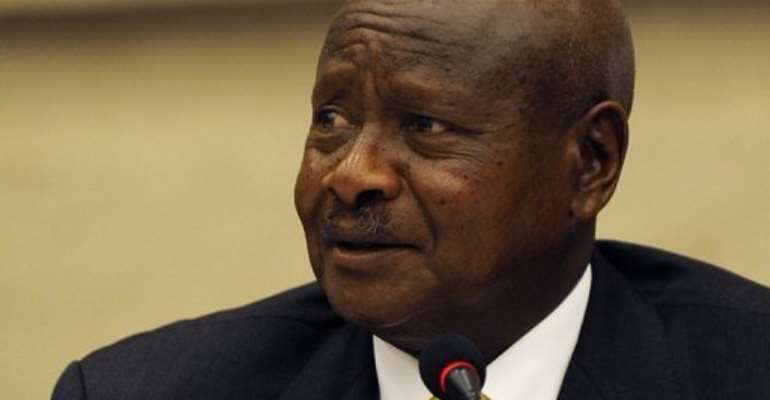 LONDON (AFP) - Ugandan President Yoweri Museveni insisted on Wednesday he did not support the persecution of homosexuals despite the reintroduction of a draconian anti gay-bill in parliament last week.
The president told BBC's Hard Talk programme that he did not consider homosexuality to be normal, but that it may be be tolerated if it was kept behind closed doors.
"Homosexuals -- in small numbers -- have existed in our part of black Africa," he explained in the interview, to be aired in full on Thursday.
"They were never prosecuted, they were never discriminated, but the difference between us and... western Europe is the promotion of homosexuality, as if it is something good."
The lawmaker behind the proposed bill that sparked an international outcry said Friday he wanted to drop clauses seeking the death penalty for certain homosexual acts.
"There will be no death penalty at all... that will go," David Bahati, the legislator who formulated the bill, told AFP.
Bahati said he wanted to scrap proposals to punish "aggravated homosexuality," which includes someone deemed to be a "serial offender" with the death sentence.
When asked about the possibility of life sentences being imposed for certain acts, Museveni said they would only be considered for crimes "which are against the interests of society."
He added that a life term could be handed out to anyone funding schemes which attempted to bribe children into becoming homosexual.
"Inducement, manipulation, using money which they collect from the west; that's what I would not like."