Ghana's electricity thieves; total rot at ECG as uncovered by Anas Aremeyaw Anas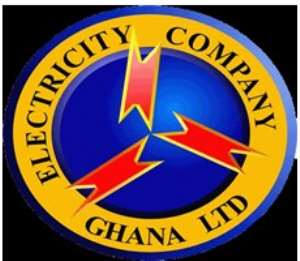 Eight months' undercover investigations by investigative journalist Anas Aremeyaw Anas have uncovered acute maladministration, massive corruption, pilfering and plain stealing at the Electricity Company of Ghana, losing for the country millions of Ghana Cedis.
From 5 Star hotels to telecom companies, from state institutions to educational institutions, from lush resorts to plush residential facilities, all are involved in, to a very high degree, either power stealing or simply not paying their bills.
Emptying the contents of the investigations on Joy FM's Super Morning Show Monday, Anas said there are a thousand and one ways by which the nation is duped by fraudulent individuals and companies with the active connivance of devious ECG officials.
Whilst companies and some individuals, the richest and financially sound and well placed, procure the services of greedy ECG staff to tamper with meters to slow them down in order that they will malfunction, others all together tap electricity directly from the mains, thereby enjoying free power.
Some companies instead of paying their bills in full to the ECG, pay paltry sums to selected ECG officials and keep piling up their bills for years. After three of more years, they fictitiously fold up and their bills are declared a bad debt by the ECG. They then move their machinery and operations to another location under a different company name and the cycle continues.
Prepaid metering system which was introduced a few years ago to deal with the problem of nonpayment of bills, Anas, said, has not solved the problem for as Chenua Achebe said in his Things Fall Apart, 'when birds fly without perching hunters shoot without missing'; ECG officials deliberately and perhaps criminally create an artificial shortage of the prepaid meters – a situation they exploit to extort money from applicants for the meters.
With angst, Anas, who as part of the investigation took up a job with the ECG under the pseudo name Agbesi Kojovi, said the blatant arrogance with which some staff ask for unlawful payments for meters and other services is chagrin.
He produced a long list of companies that were owing millions to the ECG as of November 2011.
Some of the companies are: Office of the President - GHS675,805.55; State House (Parliament) – GHS635,781.31; Police Headquarters – GHS393,736.65; Ghana Water – GHS617,105.51; Ministry of Finance – GHS524,924.67; Vodafone - GHS 886,814.15; MTN - GHS 349,811.19; Airtel - GHS56232.48; University of Ghana - GHS4,388,500.63; Kwame Nkrumah University of Science and Technology - GHS2,981,228.93; University of Cape Coast - 1,871,556.40; ECOBANK – GHS320,275.56; La Palm Royal Beach – GHS238,621.89; Movenpick – GHS 577,631.07 and Vienna City – GHS44,435.14.
Some companies, however, deserve commendation for consistent and prompt payment of their electricity bills.
The list includes Ghancem, Intravenous Infusions, Graphic Communications Group Ltd., NOVOTEL, Guinness Ghana, Accra Brewery, Fanmilk, Cocoa Research Institute, Ameen Sangri, and the National Investment Bank (NIB).
A documentary detailing the findings will be aired on television.
Anas says the video will show the extraordinarily high amounts of money that board members of the ECG take as allowance and yet preside over these inefficiencies and corrupt tendencies.

Story by Ghana l Malik Abass Daabu/Myjoyonline.com