DEATH OF AFRIKALANGUAGE IN DIASPORA AFRIKA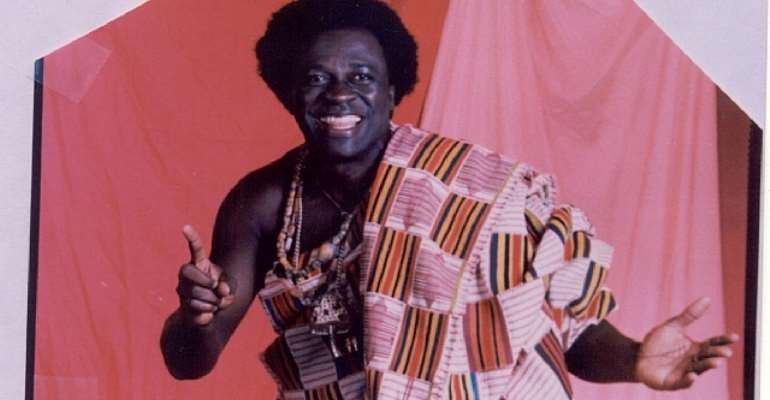 DEATH OF AFRIKALANGUAGE IN DIASPORA AFRIKA or THE CRISIS OF HOW DIASPORA AFRIKANS ARE KEPT IGNORANT OF THE POWER AND DIGNITY OF THEIR CONTINENTAL AFRIKALANGUAGE/LINGUA FRANCA, By (c) 2012 by Prof. Afrikadzata Deku, Docteur d'Etat; Doctorat d'Etat (PhD); [email protected] ,
Like Continental Afrika, Diaspora Afrikans in USA, Europe and West Indies have also lost their rights to a common NATIONAL Afrikan language of their own.
Four hundred years of slavery/colonialism have transformed them into the only people on earth without a language of their own.
Our total embrace and use of our slave masters' language -English, especially in US have provided the "white" Man with the justification he needs to prove to the world that he was right in thinking and preaching that Diaspora Afrikans in USA cannot do without the "white" Man language.
What will Diaspora Afrikans become in USA without their masters' language?
Secondly, our clinging on to our "white" masters' language also means we as a people in USA are nothing without the "white" man.
That whatever "achievements" and "success" we could boast of yesterday, now and tomorrow within the white world could not have taken place without the "white" Man language.
The more English we speak the more credit we give to our "white" masters.
The quicker and faster we lose our "peasant" accent, the quicker our acceptance, recognition and reward by the "white" world.
Our today's total acceptance and resignation to the tyranny of the English language bears false testimony to the "white" Man lie that we as a people in USA are incapable of liberating ourselves from the linguistic colonialism of foreign languages.
It also shows we have lost our right as human beings to our own created National Afrikan language.
We have lost faith in ourselves as Afrikans in White USA to control and master our linguistic world and destiny.
As far as our "white" masters are concerned, we have legitimized our linguistic dependency and periphery on them.
There is no more need to force us with a whip to abandon our Afrikan language.
There is no more need for a slave/colonial masters to whip us into speaking only their language. Now we do it ourselves.
Some of us cannot even imagine let alone think of the day when Diaspora Afrikans will create, develop and have their own Afrikan language even in USA!
Our leaders could not raise the issue for fear of losing their own privileges. What would they become without the use of English?
Yet we as well as they know that English was not imposed on us in USA out of love, but out of necessity.
We became English users in order to serve and promote the interests of our slave/colonial masters.
Our ability to speak their language makes our domination, control and use smoother and easier.
Our ability to understand and execute orders in English was and is still good for the business of keeping us down.
It ensures the supremacy and superiority of the "white" Man over us.
It guarantees our inferiority vis-avis them for life, unless we have the courage enough to say no to their English baits.
By COPYRIGHT (2012) Prof Afrikadzata Deku, Docteur d'Etat, PhD; *Doctorat d'Etat (Ph.D.) * D.E.S.S. (M. Phil) * Diplome De L' I.I.A.P.(Post-Grad. Dipl.) * M.Sc. * BA. Double Majors *;
Emails: [email protected] ; [email protected]; [email protected]; [email protected]; ; [email protected], [email protected] ,
*SKYPE : AFRIKAPHARAOH or AFRIKAFIAGA or WindowsLiveID: AFRIKAPHARAOH* ;
*URLS: http://www.youtube.com/profafrikadzatadeku & http://cid-4d3310fc746b4eaf.photos.live.com/albums.aspx ; http://www.myspace.com/profafrikadzatadeku; http://afrikacentricitybooks.blogspot.com/