Eritrean refugees rally in Rome after shipwreck tragedy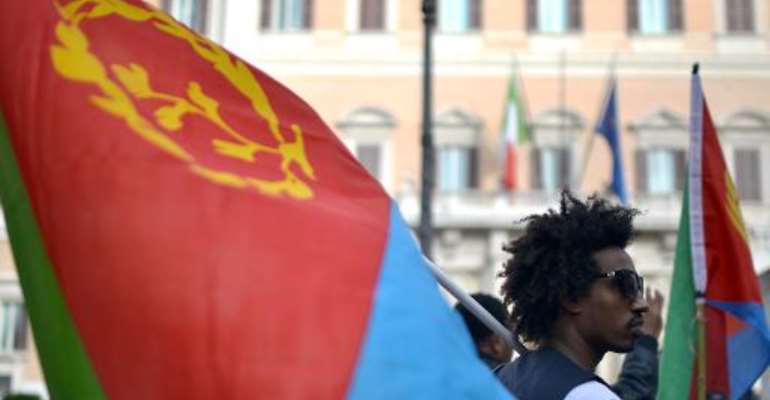 Rome (AFP) - Eritrean refugees staged a small rally outside the Italian parliament on Friday after a shipwreck tragedy earlier this month in which 366 migrants -- most of them fleeing Eritrea -- drowned.
Protesters called for more rights for migrants in Italy and railed against the regime of President Issaias Afeworki, who has ruled Eritrea with an iron grip since independence in 1993.
"The only person responsible for the Lampedusa tragedy is the regime of Afeworki," read a T-shirt worn by one of the activists at the protest.
"Enough fear, enough dictatorship," they chanted.
The Marxist-inspired Issaias is an authoritarian leader who was once held up as a beacon of hope for Africa but has installed a one-party state.
Many young Eritrean men say they are fleeing to Europe to avoid years of gruelling military service that have been likened to slave labour.
Christian and Muslim representatives celebrated an unofficial religious ceremony for the victims at Friday's protest, saying that the funeral held by Italian authorities this week had been a sham.
"No More Tragedies At Sea," read a placard, as EU leaders discussed immigration at a summit in Brussels. Another said: "Protect Me While I'm Alive, Instead of Giving Me Flowers When I'm Dead".
Around 100 activists took part in the protest.
Several activists spoke out against Italy's restrictive immigration law, which brands all irregular migrants as criminal suspects.
More than 33,000 migrants have landed in Italy so far this year. The majority are from Eritrea, Somalia and Syria.