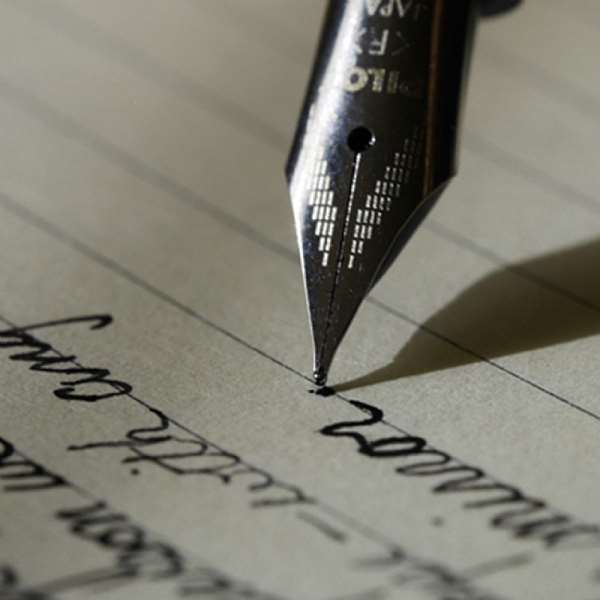 By : Marcus-Chris Lawson, offender management and rehabilitation consultant & operations director OMRO.
BACKGROUND:
There is no doubt that Ghana's criminal justice policy and practice requires an urgent re-think, given the difficulties that characterize our current punitive court disposals and its prison overcrowding
Whereas it can be acknowledged that people who commit crimes within their communities would have to be punished, punishment should go beyond the retribution and 'punishment fits the crime' philosophy.
Punishment should have the capacity to prevent re-offending, protect the public and offer scope for the rehabilitation , reintegration and resettlement of the offender back into his/her community.
It should provide the opportunity for the offender to develop the relevant and appropriate new skills that empowers the offender to live a law abiding lifestyle in his/her community.
It is in furtherance of the rehabilitative approach to punishment that OMRO is embarking on re-directing our country's criminal justice policy towards ' alternative to custody ' policy initiatives and programmes, to reflect the UN Standard Minimum Rules for Non- Custodial Measures and the Penal Reform International Conference's objectives adopted at its conference held between 13 and 17 April, 1999.
As in some other jurisdictions Government may not have the absolute capacity to deliver effective services to meet all the expectations and demands of alternative to custody initiatives and programmes.
The offender management and rehabilitation organization (OMRO), is a Ghanaian registered (DSW/4066) non- governmental organization which has its mission of promoting a safer community where fewer people are victims of crime.
Omro believes that offenders must make amends for what they have done and change their lives and that community sentences make the offender take responsibility for his/her actions and live a law abiding life in the community.
Our aim s and objectives have focus on to:
• Confront offenders or those who commit crimes, with the consequences of their actions for themselves, their families, their victims and communities.
• Provide swift administration of justice, so that people accused of breaking the law have their matter resolved without delay.
• Encourage community reparation and direct reparation towards the victims of crime, by developing and managing mediation process.
• Promote the care, rehabilitation, reintegration and resettlement of offenders back into their families and communities.
It is in pursuant of these aims and objectives that Omro is committed to working with offenders both in custody and in the community, including those young people assessed as being at risk of re-offending or demonstrating initial anti-social behaviour tendencies.
We have the professional capacity and the practice framework in developing the professional skills; knowledge and expertise of probation officers in equipping them provide appropriate services to meet with the needs of offenders, in as much as providing relevant and adequate services to the courts.
THROUGHCARE, REHABILITATION, RE-INTEGRATION AND RESETTLEMENT:
An element of managing prisoners in custody and prepare them effectively for release should take into account sentence planning which should focus on intervention programmes that is capable at addressing the prisoner's attitude to offending behaviour, promote positive cognitive-thinking skills, counseling, victim empathy/awareness ,assist and support the development of employable skills and knowledge, with the bid to break the cycle of crime and manage any risks of recidivism, so as to empower the offender become useful citizen of society.
The prison service has already embarked on some level of rehabilitative approaches for young offenders at its senior correction centre at Maamobi in Accra.
At the time of a visit to the centre sometime in April, 2010 it has an on-going agenda of trade skills training and development in auto mechanics, auto electric, wielding, blacksmith, carpentry, shoe making, tailoring, ceramics and draughtsmanship.
Sadly however, the centre lacks appropriate and modern machinery, tools and equipments and therefore operates mostly on shoe-string budget.
Although the tailoring workshop has the capacity to undertake commercial ventures, it lacks market and patronage, except for the production of the establishments' uniforms.
It is Omro's opinion that Government should give a serious consideration to offering support by contracting some of the school uniform contracts to the service, so as to encourage and sustain the interest of inmates in promoting their rehabilitation and re-integration
Our view is that refrigeration, air-conditioning, bricklaying and construction, painting, decorating, horticulture skills development and training programme at the centre whilst assisting and supporting the Girls' Correction Center with such training initiatives as beads making, food and hygiene, hair and beauty which should include pedicure and manicure may be in a positive direction.
This view is informed by research evidence that easy access to self employability in these sectors of the economy is realistic.
EARLY INTERVENTION INITIATIVES:
Police reprimands and final warnings should be designed as mechanisms for cautioning schemes, to assist stop young people's offending at an early stage by diverting young people away from further offending and Omro will seek to provide structured intervention programmes which will be based on an assessment of the young offender's circumstances and the risks of re-offending.
Crime awareness education and counseling will be undertaken in schools with the tacit collaboration and partnership with the ministry of education as an element of an early intervention strategy.
PARENTING PROGRAMME:
Omro acknowledges the research evidence that suggests that dealing with the difficult and challenging behaviour of young person's is demanding and often stressful.
However developing the parenting skills to deal with problematic behaviour can be vital in providing the appropriate structure and support a young person may need to change their behaviour
Our parenting programme offers a framework within which the parent can be offered support in empowering him/her respond appropriately and positively to the young person's need.
COMMUNITY SENTENCE (S)/ORDER:
It is Omro's assessment that the following court orders may be given consideration as elements of Ghana's community sentencing framework, and in doing so the court be mandated to give consideration to pre-sentence reports prior to sentencing, to enable the court be provided with relevant professional advice that captures the background and circumstances of the offender and the offence (s)
RESTORATIVE JUSTICE:
R restorative Justice (RJ) process offers the victim (s) the opportunity to tell the offender(s), the impact of their crime or offending behaviour. It can empower the offender to gain insight into his/her actions, develop a sense of victim empathy/ awareness and renders an apology as appropriate and relevant to the victim.
In this way, the victim is more likely to achieve a closure to restore the balance between the victim, the offender and the community, with the prospect of the potential of strengthening the social fabric of society.
COMMUNITY REPARATION ORDER:
Reparation order is about ensuring the offender understands the consequences of his/her behaviour for the offender, and for the victim(s) of the offence
By involving the offender in reparation programmes, it is intended that the offender be offered the opportunity to make direct amends to the victim (s) or indirectly to the community for his/her anti-social conduct.
Such an order which should reflect a level of community pay back may be more appropriate for young offenders and the court may be minded to make the order as a component of any court ordered community sentence, i.e. probation order.
COMMUNITY SERVICE ORDER:
Community service order, also referred to as community pay back, is a community order of the court whereby the offender is offered the chance of compensating the community for the wrong he/she has done by performing unpaid work or activity for the benefit of the community, instead of going tom prison.
However serious offenders who are at significant risks to the community may not satisfy the criteria for such an order of the court. Thus community service order provides the opportunity for the offender aged 18+ to undertake an unpaid work/activity as a payback directly to the community.
Properly organized, community service affords the community having a say in the nature and type of work/activity to be undertaken to the benefit of the entire community, whilst the length of the order remains the prerogative of the sentencing court It is never a soft option as it combines punishment with restriction of liberty, instilling a sense of community safety awareness and community belongingness.
Research evidence confirms it as a credible alternative to custody mechanism of using prison much more sparingly.
Charities, local community organizations, district assemblies, schools, churches/mosques, hospitals, parks and gardens departments can provide work placements, and benefit from the offender's contribution for community development
ACCEPTABLE BEHAVIOUR CONTRACT ORDER;
This order can best be suitable for child panel disposals or first time offenders who commit very minor offences or misdemeanors, as it can encourage and motive the offender develop a sense of crime awareness/empathy skills and knowledge. Furthermore it may assist and support the offender keep out of any further anti-social lifestyles through work with a probation officer.
PROBATION/SUPERVISION ORDER:
A suitable court disposal for offenders with a much more complex needs the and provides the framework within which the offenders' ( supervision order for young offenders aged below 18/ probation order for adult offenders ) offending behaviour can be addressed through supervision work initiatives of intervention, incorporating victim/offender work , mediation and taking account of the underlying factors of the offending behaviour,
It is always good practice for the probation officer to devise relevant supervision plan of intervention which provides targets for behavioral change
Above all, any of the above suggested court ordered interventions would follow the principles of effective and evidence-based practice and service delivery to be informed by the following; provide a rigorous and effective punishment, reduce the likelihood of offending, rehabilitation of the offender and enable reparation to be made to the victim or the wider community.
These would be achieved through:
1. Strategies for preventative work that takes account of evidence based practice, regarding the nature and scale of the risks, and design effective approaches for reducing the risk factors and enhancing the protective factors.
2. Community-based programmes and offence focused intervention work, that takes account of early intervention approach to practice and service delivery, such as developing preventative programmes of intervention to support police reprimands and final warnings
3. Devise such intervention strategies that can confront and challenge offenders with the consequences of their anti-social behaviour and address the factors that characterize their negative lifestyles, so as to reduce the prospects of any risks of re-offending. This would encompass offence focused work, victim awareness/empathy, substance misuse, sex education and counseling etc.
4. Working with offenders by providing the professional framework within which offenders can be encouraged to develop and acquire relevant pro-social and employable skills
5. Bridge the gap between the community and custody by preparing offenders in custody for life on release back into the community via training, counseling and guidance
6. Develop and promote such aftercare services, support and advice to prisoners on release from custody, within the context of rehabilitation, reintegration and resettlement.
PRACTICE FRAMEWORK:
Omro's rehabilitative and re-integration programmes will be guided by needs –led assessments and operate within the ethics of equal opportunity and anti-oppressive practice framework with our services tailored to offer support that promotes career/skills development, education and counseling about substance misuse, offending behaviour, sexual health, cognitive behaviour modification therapy.
Admittedly, the lack of employment for example is one of the factors associated with offending and re-offending as research evidence suggests a strong correlation between offending, poor literacy, language , numeracy skills, low achievement and truancy at school and many offenders have very poor experience of education and no experience of stable employment.
At Omro, we seek to develop strong partnership and collaborative structures and good information sharing arrangements in place with other agencies that may be involved in the provision of preventative services. In achieving this Omro will work in close partnership and the local police and schools in a holistic fashion and liaise with local trade, industry, and enterprises in undertaking its rehabilitative agenda, ensuring the continuity of care for offenders on release into the community.
REMAND MANAGEMENT:
We will also develop an integrated remand management strategy that would encompass;
1, Provision of Appropriate Adult Services, to facilitate police interview with young persons, under circumstances identified under the juvenile justice act, part 1, 12( 5) and 13 (1,2 &3)
2, Bail support schemes and self confidence
EXPECTED OUTCOMES OF REHABILITATIVE APPROACH:
Research evidence from some other jurisdictions such as the UK, Canada, Australia, Egypt, Malawi and Zimbabwe are indicative that the implementation of rehabilitation programme promotes:
a. Positive attitude of offenders towards further education, skills training and acceptable behaviour lifestyle, thus increasing their prospects of potential re-integration and resettlement into community
b. Improved self esteem
c. The development of positive work ethics ,culture and self reliance
d. The development of a sense of community value and belongings
e. Prevention or reduction of the rate of recidivism
At Omro, we are aware and conscious that the detachment from the learning process is one of the most significant risk factors for offending behaviour, suggestive that the immediate provision for appropriate education, training and employment (ETE), should always remain part of the priorities in offender management, rehabilitation and reintegration strategies, as elements of any credible and prudent re-settlement agenda.
In this way, criminal behaviour is more likely to be reduced in both amount and severity, promote public protection and public safety.