Parents should support children to develop interests- NGO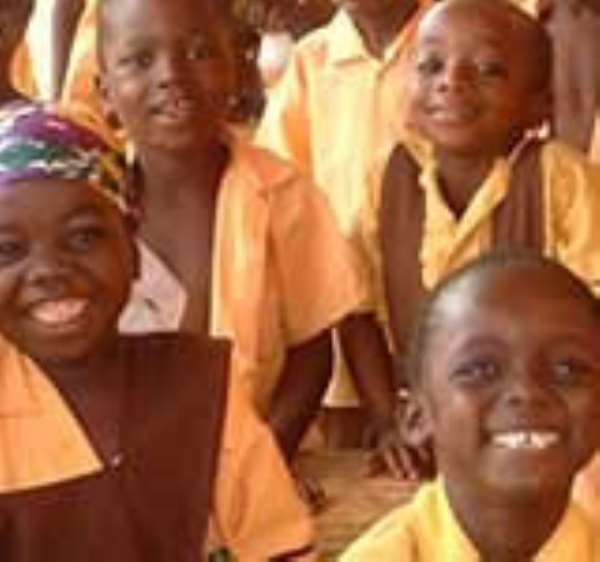 Parents have been called upon to encourage their children to develop their natural inclinations early in life for productive work.

"Remember anytime your child develops a whole new skill or feels a new sense of self-esteem, you are a winner," Mr Kwaku Boateng, Executive Director of 4-H (Head- Heart-Hands-Health) Ghana, a non-governmental organisation said at Vakpo-Adomi in the Volta Region at the weekend.

He was speaking at the launch of a branch of the organisation in the town. "We are all winners when we help young people develop their potentials as happy, healthy and productive individuals," he reiterated.

Mr Boateng said for example a child who had shown interest in rearing fowls was a potential big time poultry farmer who should be given an egg to hatch or a fowl to start off.

He said the right encouragement by his or her parents could lead the child on the road to success.

Mr Boateng said parents should counsel their children when they attain bad results to enable them develop to appreciate that progress no matter how modest or slow was success.

He said the 4-H approach was proving to be a successful strategy for solving rural youth unemployment, poverty and urbanisation in many African countries.

"There is much in our environment to give us wealth early in life and lessen our reliance on government for financial independence," he observed.

Mr Boateng explained that the 4-H concept which focused on young people between 10-25 years began in the United States in the early 1900 with the focus on involving young rural people in agriculture in the countryside, the home and the family.

He said 4-H seeks to among other interventions inculcate the love for work and study in the youth and engage them in specific tasks in agriculture, forestation, environment and nature.

It also aims at spreading the tenets of enterprise, co-operation and develop self-confidence and leadership and explore projects that could lead to future careers.

In another development, work has begun on the Export Marketing and Quality Awareness Project at Vakpo- Adomi.

Known as the Centre of Excellence, the project being undertaken by the Ministry of Food and Agriculture seeks to help those in the horticultural sector to produce quality products that would compete favourably in the international market.

Madam Cecilia Gboloo, Kpando District Director of Food and Agriculture, urged the Vakpo Adomi community to make the best use of the opportunities that the project would afford them.