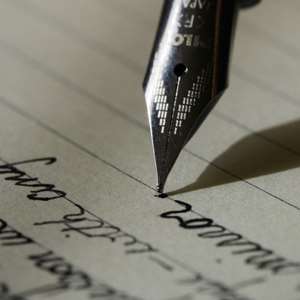 In order to maintain a healthy household general cleaning is an absolute necessity, and cleaning the outside of you property is just as vital as keeping the interior in a health condition. Unfortunately, some exterior parts of our homes also require regular cleaning, but can be quite difficult to get access to, and can often require special tools as well. Don't you just wish that you could wave a magic wand and everything would be done for you by some kind of fairy tale "cleaning god mother"?
One part of the house that commonly gets overlooked primarily because it requires special tools and a "good head for heights" is the gutters system.
If you live with trees close by then you will be familiar with the problem of dead tree twigs and loose leaves finding there way into your gutters. Clogged gutters can lead to damage being caused to your home if they are allowed to overflow, and water is permitted to run down the exterior of your property for too long.
To help combat this big problem of overflowing gutters manufactures have come up with purposely designed tools to help property owners clean their own gutter systems. Some gutter cleaning tools look like thongs for picking out the dead twigs and leaves - even in those hard to get to regions of your roof drainage system. Many of these "thong like" tools are made so they can be attached to a garden hose pipe, giving you ample flowing water to help break-down and flush away the mud, moss and dead leafs that may be deposited through out your gutters system. The more expensive gutter cleaning tools also come with a rotating brush to give you that extra boost to clean very dirty areas of you gutters and also a plunger like brush for cleaning out the inside of the down pipes.
Manufacturers and designers have worked hard to make these cleaning tools as easy to use as possible so that most gutter cleaning jobs can be done by nearly anyone without special skills – including the novice or first time home gutter cleaner. Because most of these tools come with a complete set of extendible poles, if you did purchase or hire one will never have to worry about having to go up tall ladders to clean your own gutter system.
Domestic gutter cleaning tools are a very easy, safe and effective way to clean your gutter. The other advantage of owning or hiring a domestic gutter cleaning tool is most will do several other kinds of outdoor cleaning such as: windows, window frames, roof cleaning and are particularly useful for all your Upvc cleaning like conservatories and outside cladding.
Whether you doing gutter cleaning London , or Upvc cleaning Accra the days have long gone when you had to risk climbing up high and sometime unstable ladders or you found yourself forced to contract an expensive commercial gutter cleaning company to do your outside cleaning work for you.