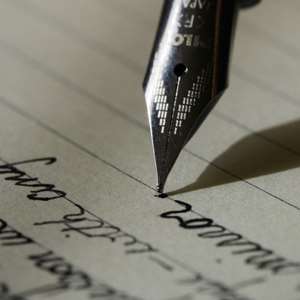 The market place has no shortage of various gutter guards for you to choose from. So before you decide to have gutter guards fitted it´s worth taking some time and lean more about some features and the structure of various types before you make your purchase you. Most gutter guard reviews I have read never give the whole picture, so it is worth reading this article to find out what you should expect from a quality gutter guard.
A quality gutter guard system should consist of panels set so they have a water flow step designs. Each high step is should be fitted to follow by a recessed step. The low-level steps should have relatively large slots to help the water to flow, and the waterfall step panels should always be angled. The better quality gutter guards are traditionally made from 0.19+ gauge aluminium. Installation should always require the slipping of the upper end of the panel tightly under the first line of roofing shingles with the lower end attaching firmly to the lower gutter with the use of study rust or corrosion proof clip or other suitable mechanism.
All quality gutter guard should be designed so that debris such as leaves, twigs, roof moss, feathers and dead birds are not permitted to fall into the gutter but will remain on top of the screen. More advanced gutter guards have slanted panels, making it easy for the debris to fall to the ground naturally and without the need of removal in the form human intervention. Which is of course the main reason why people have gutter guards fitted? The main advantage of having an angled waterfall design is it permits rain water to run down more easily leaving the debris to fall into the slots so that the drainage of the water becomes more effective.
The slots of the gutter guard panels should be quite large and tightly positioned. This allows for high water flow rate in the event of a sudden flash or long term down pour to drain adequately but still, makes it difficult for debris to enter the gutter.
If you are working on a tight budget and the cost of aluminium system is prohibitive. Then another option is to check out some of the plastic alternatives. This material has been proven for its anti-corrosion and high weather resistant properties and can be a great choice in the event that aluminium panels are not possible to obtain. Even the plastic panels of most quality systems are water proof.
However, if you do opt for a plastic panel alternative please beware that they must always be thicker than the standard aluminium 0.19 gauge versions due to the fact that plastic panels do not have the rigidity as aluminium and may subsequently bend under the pressure and weight of winter snow and ice
The installation of a gutter guards is relatively easy and simple, giving you the option to either fit them yourself if you are on a budget or hire a professional if finance allows, still in the long term gutter guards generally workout cheaper than doing the annual house hold gutter cleaning uk or if you own a commercial property and are forced to hire a commercial gutter cleaning company