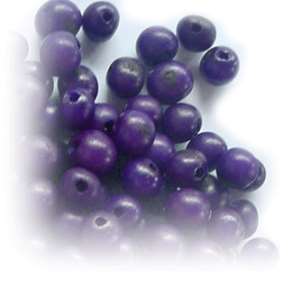 Acai berry
Acai berries and acai berry supplements are extremely popular today -- in fact this little berry has become almost as big a celebrity as some of the celebrities that have promoted it on their TV shows or who have been reported to be taking acai supplements to stay slim and beautiful.
It's sad but true
And unfortunately, with the global wave of excitement about this berry there is also a long slavering queue of unscrupulous manufacturers just waiting for an opportunity to part you from your hard earned cash in exchange for a few cents' worth of acai extracts.
So, before you next purchase your favourite acai berry supplements, you really need to ask yourself this simple question: am I buying a quality acai berry supplement, or am I paying good money for capsules that may contain more worthless fillers and binders (or cheaper 'extra ingredients') than the actual nutritional acai I'm looking for?
For example did you know that 'microcrystalline cellulose' is just worthless filler? And what about 'calcium carbonate'? It may have the apparency of being a very nutritious mineral of some kind but it's actually the fancy name for common chalk. Other fillers include lactose (milk sugar - watch out if you are sensitive to milk), sucrose (common sugar) and polyvinylpyrrolidone (don't ask it's not toxic but it won't do you any good, either).
You won't find all these in your all gynexin extracts extract. But do check the ingredients carefully and find out what each one is and what its properties are. You might not be buying the bargain you think.
This is not true just for acai berry supplements. Think of maqui berry , goji berry, pomegranate, etc. The problem with exotic fruit powders from the other side of the world is that they are quite costly per gram (to cover the processing and distribution). For a manufacturer looking for maximum profit, it's better to put a little bit of the expensive ingredient into the capsule and a lot of something cheap (apple powder, for example, or chalk, or sugar). But for the consumer it's obviously better to get more of the active, expensive ingredient for their money.
There is no recommended daily allowance for acai, maqui berries, goji and other superfruits. So there is no real way of telling how much you should get every day. So find out from your retailer, or direct from the manufacturer if you can, what percentage of the capsule you are buying is actually the ingredient you want. A manufacturer that is proud of their product and knows it is good value will be only too happy to let you know.