IN SEARCH OF TRUE DEMOCRACY: GHANA - IS IT A DEMOCRACY OF OPEN POLLS, BUT ROGGURY IN PRACTICE ?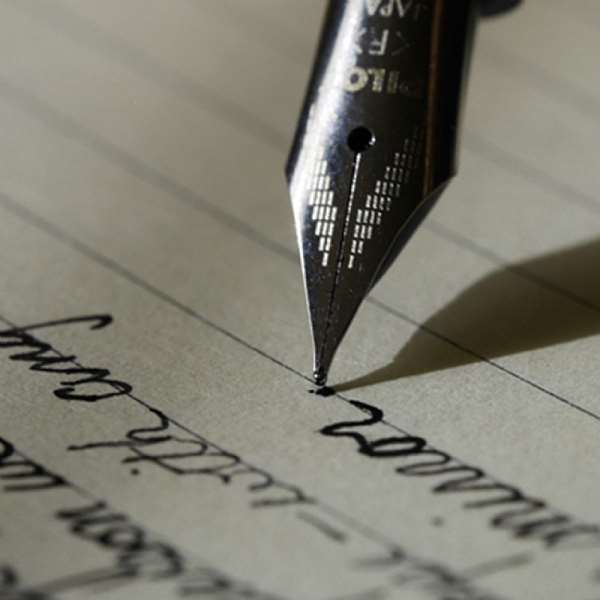 '' The things that will destroy us are: politics without principle pleasure without conscience; wealth without work; knowledge without character; business without morality; science without humanity; and pleasure without sacrifice''
This preceding quote to my write-up is from one of the world's most celebrated Indian humanist/thinker who led that country to independence. The relevance of my preference to selecting this quote of his stems from the caption above.
Ghana has been hailed as a model DEMOCRACY that has emerged and stood the test of time for the past seventeen years. This classification, to me, smacks the highest hypocrisy of especially, the western world.
It is ironical to state unequivocally, that I am not against the pluralistic democratic setting that our country has chosen. I am, however, against the skewing of what it is all about, in order to benefit a MINORITY few called POLITICIANS.
These politicians, most of whom dabble in '' POLITICS WITHOUT PRINCIPLE'' are the citizens that would most likely derail the progress of our democratic journey.
In the month of December 7, of every four years; Ghanaians, in their ordinary and privileged forms, queue up throughout the corners of this country, to choose our preferred candidate / candidates for the presidency and members of parliament.
The act of voting is preceded by energy-sapping campaign trips by these individuals promising whatever their mental faculties can churn out - exiting same through their MOUTHS which never get tired - anyway. The gaping but un-informed electorate, swallow their promises which go to sit on quantities of gulped AKPETESHIE, provided by the POT-BELLIED 'POLITRICIANS'
After December 7, follows a few days of mirth for those who won. The winners then proceed to Accra where a sure transformation of their lives begin. This ends the campaign and election WAHALA. Whether the elections are free and fair or not – Ghana is a model DEMOCRACY! End of Democracy Chapter 1 without a verse.
In our democratic governance, STATUTORY institutions are put in place to ensure that checks and balances are strengthened to guarantee its sustenance.
These institutions, however, only exist in our statute books – because the docility of these bodies are, by my estimation, most likely to DISLOCATE the course of this country's DESTINY.
This is so, because, immediately after every election, spring these docile institutions into action; especially so, when a different political party wins over an incumbent at the polls.
The scenarios abound for me to site. For example, after the exit of the National Democratic congress (NDC) governorship, to the New Patriotic Party (NPP) in December 2000, our security agencies suddenly discovered what they termed ROT in certain transactions the NDC engaged itself. One of them was the Aveyime Rice Project.
AVEYIME SCANDAL
Ghanaians already know that in the last quarter of the 1990s, emerged a MS. COTTON, who could not grow cotton for her now surrogate native country, the USA, chose to help Ghana grow rice.
The African American, then in her twenties, landed a lucrative transaction that stocked millions of her country's powerful DOLLARS in her accounts.
God's name had no escape route from her mouth. To her, He had helped her to rob an African country called Ghana, of millions of dollars. ''God is good all the time and all the time, God is good'', kept coming out of her bucal cavity.
The Aveyime Rice Project, itself was not a bad one. It was the personality and her company Ghana needed to do background check.
Nana Kofi Coomson, publisher of '' The Chronicle" newspaper, as a citizen, took it upon himself to do these checks. He published several reports in his paper urging the Government of Ghana to be circumspect. He was not listened to. In his reports he drew the attention of government that the lady had a fraudulent outlook (and maybe, in-look).
That was Kofi Coomson, who was then, and still is anti-NDC but not anti-Ghana Then Ghana's Ambassador at the time to the USA, also wrote to his appointing authority, that the African/American lady was of a dubious character make-up. That, too, was ignored.
When the NPP took over the management of Ghana, they quickly went the MS. COTTON direction and got number of former ministers and functionaries of the predecessor administration arrested and tried. We all know of the outcome of that case. I supported the prosecution of those involved in the scandal. Not for the sake of having something against them but that the WRONGS were to be RIGHTED.
But my problem is with those who investigated the scandal – did they come from space to do that? I believe it is the same investigative institutions which abounded when NDC 1 was in power. How come they couldn't delve into this issue when the party was in power? Did they read the reports of ''The chronicle'' newspaper?
When the NPP undertook to prosecute wrong doers, I hailed the government, thinking that in doing so, its functionaries would be circumspect in what they do while in government.
Unfortunately it is not so. For, after they left office, several issues have cropped up and others still popping up. Again, it was only after they left office that these STATUTORY investigative agencies are seen to be doing their work.
So, the question now is, are these institutions in existence to satisfy PARTIES in government, but to humiliate them when they are out of government?
ECONOMIC 'BUTCHERS'
'' Democracy cannot consist solely of elections that are nearly fictitious and managed by rich land owners and PROFESSIONAL POLITICIANS", (my emphasis) says the Maxist revolutionary, Che Guevara.
The above quotation is about the truth, regarding elections in Ghana. Since 1992 when Ghana organized its first elections and subsequent ones of the Forth Republic, none of the elections to date have been endorsed by the major two political parties as wholly FREE and FAIR.
Accusations/counter accusations of electoral fraud by the NDC/NPP have never ceased, depending on who is in GOVERNMENT, and who is in OPPOSITION.
It is normally on the heels of these 'fraudulent' elections, that '' professional politicians,'' sharpen their 'LOOTING AXES' to chop off the limbs of MOTHER GHANA'S ever ailing economy. At least we know of politicians who went into politics poor and left, fabulously rich – be they revolutionary or pluralistic politicians.
Some of these 'shameless' politicians who sometimes serve on boards of State Owned Enterprises, fail to make such entities viable, but collapse them after taking un-imaginable fat sums of money and other resources as allowances.
In fact, the system helps to corrupt potential board members even before they get into them. What can we say to this? In the run-up polls after the December 7 one, the NDC Party made overtures, especially to the Convention Peoples Party, that if the party throws its weight behind them, it would not be left unacknowledged. Some promises were made including appointments to boards and ambassadorial consideration.
The machinery is then put in place, albeit unofficial, to LOOT the economy. Currently, the Parliamentary select Committee on Public Accounts, is looking into audited accounts of public institutions commencing 2004 onward.
Hundreds of billions of old Ghana cedis which went into wrong pockets since 2004 are now being looked into? Can we ever be serious in this country? If this is how we prefer to manage our finances, why won't people have the courage to 'BUTCHER' the economy of Ghana, further.
It is not surprising, therefore, that private business interests succeed, while that of government fails. In fact, in Ghana if one steals government money, one is seen as a 'HEROE'. One is not seen as a THIEF.
Due to lack of institutional PRO-ACTIVISM, such THIEVES, better known as 'HEROES' of success, acquire illegitimate wealth that nobody cares to challenge.
The attitude of these economic 'ROBBERS' deprive ordinary Ghanaians of their RIGHT to genuine socio-economic development. It is so, because, the ordinary and genuine worker can't be paid a commensurate salary regards his work output.
The spill-over effect of this self inflicted malaize, is that ordinary children of ordinary workers must drop out of schools, due to pnarents inability to manage the payment of school fees. Terminating their education, then leads them to the busy streets of our major cities, hawking whatever wares that come in handy.
In spite of the fact that politicians are the cause of these HAWKERS woes, they again, take advantage of their ignorance, use their predicament as a campaign message, promising to change the status quo. It is a recorded fact, that the NPP used the case of hawkers for their campaign in the run-up to the 2000 election and WON.
The NDC equally used similar messages for the 2008 campaign and also WON. But just as family planning messages have not helped in reducing Ghana's population, these political messages which lack action, has had hawkers grow from tens to hundreds, thousands to tens of thousands and hundreds of thousands to the millions.
Whereas these hawkers suffer in the scorching sun to eke a living, the political exploiters of their VOTES, sit in air-conditioned-tight offices and drive in very expensive cars pass them, daily.
In fact these politicians behave as though they don't know what is good for the citizenry. It culminated in the visit of a then 47 year old American President called BARAK OBAMA, to lecture them as to what good governance is about.
Sadly though, but amusingly so; we had some citizens in the hall that the lecture was given, who could qualify as grand fathers to OBAMA. They clapped in wild applause for him. But what did he say that emboldened them to applaud him.
The condensed message of Obama was that for DEMOCRACY to work effectively, INSTITUTIONS of state must be proactive. That was the significance of his message. And GRAY-HAIRED politicians of Ghana, behaved as if in their decades of this professional occupation, they did not know that for the enhancement of good governance, statutory institutions of state must be working?
FOOT-SOLDIERS AND PARA-TROOPERS
'' When a people have no reasons for living, they would have no cause to fight for their RIGHTS'' says Arch Bishop Don Helder Camara. For all that majority of politicians have done to cause pain to the ordinary supporters of their parties, these followers seem to be content with the 'WICKEDNESS' of these citizens.
The two major parties have, again, galvanized the vulnerable youth of their parties, christening them, in the case of the NDC : FOOT-SOLDIERS. That of the NPP is tagged: PARA-TROOPERS.
These youths who should have been holding their parties leadership to account for their stewardship, rather go to their aid when the 'FANGS' of the LAW grabs them. As Camara said, if they know what these politicians have done to them, they would have been supportive of the actions of government against such 'ROGUES' in governance.
However, the 'politricians' know what they are up to. When poverty is consciously created for a majority of the masses; the creators of the system turn around to take advantage of the situation necessarily for their greedy ambitions, because they have effectively made the ordinary VOTER not to be able to think.
In such situations, the renowned Chinese philosopher, Confucius had this to say, that, ''In a country well governed, POVERTY is something to be ashamed of. In a country badly governed, WEALTH is something to be ashamed of'' (my emphasis).
So 'POLITRICIANS' have badly governed this country by creating wealth for themselves, but taking advantage of the poverty they created, by talking 'SWEET' to the poor electorate for their votes – come every election season.
If it is not for political selfishness, there shouldn't be POVERTY in Ghana. But as Mahatma Gandhi said: ''There is enough in this world to satisfy our NEEDS – but not our GREED (my emphasis). So it is in Ghana. MOTHER GHANA "has enough resources to satisfy our needs, but not the 'POLITRICIAN's GREED''.
CONCLUSION
I have decided to work on this piece because I am afraid for Ghana. We should not feel proud because some Western states have labeled Ghana as a 'NOBLE' democratic state. The fact is that, what pertains in this country cannot be tolerated in those countries.
In South Africa, a then sitting President Mbeki, was forced constitutionally to resign the presidency. No Foot-Soldiers or Para-Troopers poured into the streets to demonstrate against the decision at the time. Currently, a former South African former police chief, is languishing in prison custody over an offence that he was convicted thereon.
He is a prominent member of the African National Congress (ANC). No party member went to his rescue. As a matter of fact, the ANC disowned him over the offence. That is DEMOCRATIC GOVERNANCE.
In Zambia, a sitting member of Parliament is also languishing in jail over a criminal offence. He is a member of the ruling party of that country.
However in Ghana, all our politicians are PARAGONS of VIRTIOUSNESS, for as long as their parties remain in office. But, as soon as they exit the corridors of POWER, the VENALITY of such 'politricians' get exposed.
They come to the electorate begging to be allowed to SERVE them. In this bid, all kinds of tricks are employed, including empty promises. Sometimes they go borrowing huge sums of money to effectively run such expensive campaigns. However, deep within them they know it is big business.
For, how can one fathom somebody coming to pay one, in order to serve. This ABSURDITY is too hidden for the electorate to observe. The British musician/author, Douglas Adams, says of service: "To give real SERVICE, you must add something which cannot be bought or measured with money, and that is SINCERITY and INTEGRITY" (my emphasis) In the Ghanaian political environment, it is the direct opposite, SERVICE means – ROBBERY.
The fact is that nowadays, politics is not profession that renders SERVICE, it is a business entity where investments are made, anticipating huge PROFITS.
All-in-all, what is most potentially going to bring about the DISLOCATION of our democratic course – is the Ghanaian media. It is a record of fact that, about two-thirds of Ghanaian JOURNALISTS no longer practice journalism. It is a DANGEROUS development.
I have always, in my small un-noticed corner been saying, that I am not too much AFRAID of a CORRUPT 'POLITRICIAN'.
It not the same feeling I have when JOURNALISTS CORRUPT the practice of their profession.
I may want to know which journalism institute the world over, teaches biased partisan reporting. But that is what journalism in Ghana is all about - NOW. On daily basis, our news- stands are awashed with skewed reportage depending on where the practitioner is coming from i.e political lineage.
It is an open secret that the country's journalists have thrown principles and objectivity to the sea; allowing 'politricians' to tow them like bullocks, being pulled around the preferred direction of such people.
Due to their wild appetite for material gain, they write anything that is told them by these masters. Whether such dictation by those personalities is capable of dislocating this great country or not – is not something that bothers them.
Unfortunately, I feel pressured to terminate my write up at this point. But I am afraid our individual actions in this country could and most likely terminate the noble course of democratic governance. Take or leave it! The reality stares us.
I leave you with this quote from the French novelist Emile Zola that: '' If you shut up truth and bury it under the ground it will but grow, and gather to itself such explosive power, that the day it bursts through, it will blow up everything in its way''. I DO NOT WANT TO BE BLOWN OFF, THE BOSSOM OF MOTHER GHANA by an artificial cause. We should all therefore, help in preventing this imminent EXPLOSION, which to me is preventable.
CAMILLUS MAALNERIBA-TIA SAKZEESI
E-MAIL:[email protected]
Tel: 0249488120/0266223333