Royalties: Over GH¢1bn sit idle for Krobos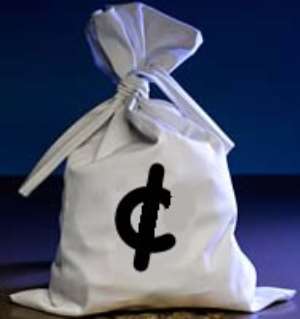 Deputy Eastern Regional Minister, Baba Jamal has blamed the lack of unity among the Chiefs of Kroboland for depriving the area of development.
The money, which is royalties paid for the extraction of limestone for the production of cement, has accumulated and now amounts to over one billion Ghana Cedis, but the two Krobo areas cannot access it because of a border dispute between them.
This, the Deputy Minister who was commenting on royalties paid by Cement Company, GHACEM, to Manya and Yilo Krobo traditional areas which have been in an ESCROW account, blames on the chiefs.
But in a sharp rebuttal the Paramount Chief of Manya Krobo rather put the blame on politicians for failing the people.
Joy News Correspondent, Benjamin Tetteh reports that Baba Jamal was in Somanya and Odumase Krobo to see the chiefs of the two Krobo areas following an accident involving a cargo conveying limestone from the GHACEM quarry. The vehicle ran into some homes in the middle of the night killing one person in bed.
According to Jamal, the over one billion Ghana cedi money accrued from royalties in the use of the lands in mining limestone in the area. Limestone is a key ingredient in the production of cement.
"One thing that came out clearly, which respectfully and humbly we will not want to mince words on was the division between the two traditional areas that is affecting your collective power to really get what you are supposed to get for this area. When we talked to the two parties and we made it clear and I sent the message through the representatives …here, that the seeming division is creating problems for your people too. For a fact, we had plans afoot to find a way of using the money through the DCEs, even though the money is for you, but respectfully it's for in trust for the people," Jamal said.
But the paramount chief, Nene Sackitey says the problem lies rather with the politicians who sometimes sow seeds of discord between the chiefs and people and later turn round to blame the situation on everyone.
"The truth is that and I have always been saying this, sometimes politicians plant the seed of disunity then later on they turn it around as if the traditional people …don't like each other, that's not true. Yilo people are Krobos and as brothers we will remain that way as far as I am concerned so if anybody tells you something different, I'm just saying probably you are new to the place so you may think there are problems, there are no problems."
The two paramountcies have scheduled a meeting next week to attempt a settlement of boundary issues between them.
Myjoyonline.com/Ghana