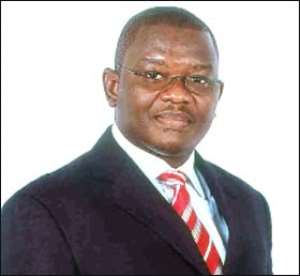 THE President of the Ghana Medical Association, (GMA) Dr. Emmanuel Adom Winful, has described the nation's health systems as poor, lacking quality monitoring and evaluation mechanisms.
"The healthcare systems are weak; there is poor monitoring and evaluation, poor institutional and professional accountability, inadequate and inequitable distribution of health professionals, and poor working conditions," he said.
Dr. Winful, who was speaking at the Ghana Medical Association's 10th Annual Public Lecture held at Alisa Hotel in Accra on Wednesday, noted that as a nation, Ghana's health facilities still lack very basic equipment needed to enable medical experts function effectively and efficiently as professionals.
The lecture, under the theme 'National Health Insurance Scheme (NHIS) - Opening the Policy Dialogue for Universal Coverage', forms part of GMA's philosophy of healthcare being accessible to every Ghanaian.
He said the lack of system controls and the non-existing clear policy on the boundaries of the market in healthcare delivery had led to the unbridled and unacceptable advertisements, with far-reaching consequences on the health of Ghanaians.
Though he lauded the National Health Insurance Scheme (NHIS) as one of the most important things happening to Ghanaians, he stressed that it was about time governments come up with measures that would ensure the provision of accessible, equitable and affordable healthcare to the greatest number of Ghanaians.
Dr. Winful said the GMA was convinced that more could be done to support the scheme in overcoming its teething problems including the so much highlighted 'fraud' which sometimes turns out to be a mirage  after critical scrutiny.
"We wish to caution that we do not over emphasize fraud while overlooking fundamental systemic issues that contribute and even generate some of these perceptions of fraud," he stated.
He assured that where fraud is proven however, the association will never support culprits.
Advertisement
Addressing the gathering, the CEO of the National Health Insurance Authority, Sylvester Mensah, observed that since its inception in 2004, the NHIS has evolved to become the funding source for healthcare for many Ghanaians, both rich and poor.
"It has also grown in various aspects of its operations, and is perceived as a model social health insurance scheme in Africa and beyond," he said.
Starting from a membership base of 1.3 million in 2004, he noted, the scheme today has a database of over 15.5 million registered members, representing over 60 percent of the population, adding "member utilization rates grew from 9.9 million in 2008 to 17.6 million in 2009, representing a 75 percent increase."
Mr. Mensah indicated that currently, over 520 formulations in the 2010 Ministry of Health Essential Medicines List are reimbursable by the NHIS, compared to 460 formulations in the previous list.
He said as an authority, his outfit was looking forward to collaborating more with the GMA to help address any challenges facing the health system and also seek answers to unanswered questions confronting the scheme.
Mr Mensah urged the GMA to agree to the fact that extra cash inflows were needed by the scheme to continue with its expansion program to enable it ensure sustainability.
Dr. Benjamin Kunbuor, Minister for Health, on his part indicated that although poverty remains a central issue, the demand for a NHIS was driven by several factors including the changing perceptions of patients to health and healthcare.
He said the increasing demands on the health sector needs to be managed in a way that people could engage the health system to all levels, no matter their economic circumstances.
"The changing cost profile and payment and mechanisms of medical care also require new and innovative ways of meeting public need while maintaining a level of funding that will ensure sustained delivery of quality services," he said. He therefore called for significant organizational changes in the NHIS that would enable it to see the ultimate gains that the average Ghanaian will reap in the long run.