Abodakpi questioned for showing gross disrespect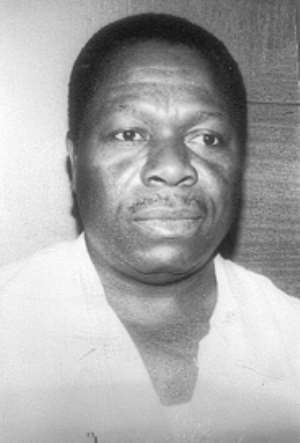 FOR NOT appearing before the court of Appeal on two occasions where his motion for stay of proceedings was dismissed, Hon. Dan Abodakpi, Member of Parliament (MP), for Keta, and former Minister of Trade and Industry, has been questioned by the Appeal Court Judges for showing gross disrespect to them.
This was after counsel for Abodakpi, Mr. Kwabla Senanu, apologised to the court for his client's absence.
Mr. Justice S.K. Asiamah, one of the panel of judges noted that as an MP who enacts laws, Mr. Abodakpi should have known better than to absent himself from court on two occasions.
Another Judge, Mrs. Rose C. Owusu observed that Abodakpi should have endeavoured to come to court since he is not above the law.
On his part, Mr. Justice Omari Sasu stressed that the reasons proferred by defence counsel that Abodakpi stays in Tema and, for that matter, finds it very difficult to come to court early is not tenable since a lot of judges also live in Tema, but come to court as early as 9.00 am to sit on cases.
Assigning their reasons for dismissing Abodakpi's motion for stay of proceedings, the court said they have the discretion in either granting or disregarding the application.
The reasons which were read by Mr. Justice Omari Sasu stated that whereas in the instant case, two people are jointly charged, it would be wrong for them to order a stay of proceedings in the lower court which would lead to hardships to the party which does not appeal (referring to Selormey).
According to the judges, where the ground of stay of proceedings is likely to lead to chaos, then the application for stay of proceedings must be refused.
Dan Abodakpi and Victor Selormey, a former Deputy Minister of Finance are being tried on seven counts of conspiracy to commit crime, defrauding by false pretences and wilfully causing a total loss of ¢2.73 billion to the state.
They both have pleaded not guilty to all the charges and the trial judge, Mr. Justice F.T. Farkye, an Appeal Court Judge, sitting as an additional High Court Judge, has granted each of them a self-recognisance bail in the sum of ¢3 billion.
Mr. Anthony Gyambiby, a Principal State Attorney, had told the court earlier that between May and December 2000, the accused persons allegedly transferred $400,000 into the local bank account of Dr. Fred Owusu Boadu, a consultant, through Ecobank (Ghana) Limited.
Last Wednesday, the Minority in Parliament, comprising NDC MPs staged a walk-out, and boycotted proceedings in the House in protest against what they claimed was executive interference in the parliamentary privileges and immunity of members of the House.
They claimed that it was unconstitutional and against the Standing Orders of the House for Hon. Abodakpi to be tried without reference to the House.