BITE! MR. PRESIDENT, I URGE YOU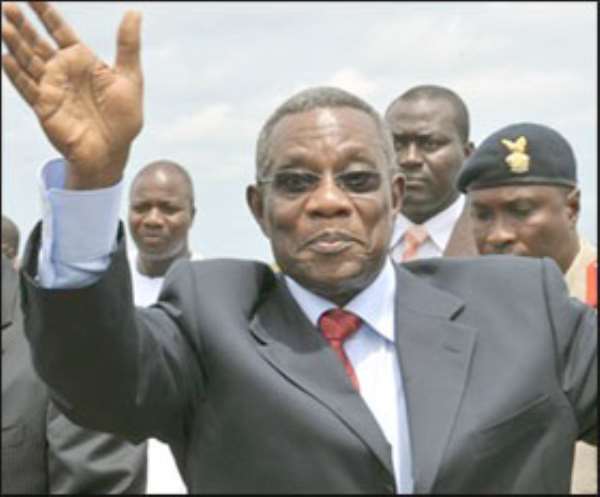 Mr. President, I will be didactic on various issues that have come up since you took over the helms of affairs of this dear nation of ours.
First, and nonetheless foremost, I was disappointed by your alleged order to stop the decongestion exercise currently ongoing in the capital city, Mr. president, your rationale behind it is acceptable but your action is regrettable. I believe that as a nation we need to draw the line somewhere and allow institutions to work, rather than having government and for that matter Presidents interfere with the day to day running of these institutions.
No matter the opposition and sentiments expressed by a wide section of Ghanaians, Accra needs the exercise, whether it's done today or the next, as a people we need to realize that some decisions have to be taken, be it tough or soft but Mr. President, history has also showed us that nothing is ever achieved with indecision and I regret to admit that that's what I see in your style of leadership.
Your vision is good, no doubt, but roll it out irrespective of the resistance you encounter because for now we'll praise you especially the mediocre minds, but will not forgive you in future if at the end of the day you fail to deliver due to some of these indecisions or should I say faintheartedness.
One decision you took that I appreciated was the fuel price issue, because no matter what is said on political platforms the reality is always seen when you assume office and no leader should find it difficult to say that; "folks I got it wrong, and we cannot go this way" , better than continuing with projects simply because of popularity, Former President Kufour realized it and retreated and good for him-it paid off, because as a nation we need tough decisions to grow otherwise we'll continue moving round in circles(painfully knowing what to do but lacking the Political will to do it), never going anywhere because we lack the kind of leadership to move us forward in the right direction. I am sure you will prefer and indeed yearn to leave a better legacy than honesty, because we definitely won't eat it!
Mr. President, tough decisions have to be taken, do them now or forever will remain on people's minds, as a lame duck, let the outcome vindicate you and do not stumble in the midst of these criticisms, remember you only (for now)have four years to deliver and you'll be judged based on that.
For those complaining about your achievements so far, I ask them to compare the periods and not the whole eight years to your one year (most of your predecessor's achievements were in his last four years-impressive ones too), because the truth be told, you've achieved virtually what NPP did in their first year-microeconomic stability-(I stand corrected) but with very little, compared to them.
So Mr. President, I urge you to bite, sack the current Mayor for political immaturity (but still allow the decongestion exercise to proceed without interference), reshuffle your ministers(you have a virtually ineffective and uncoordinated communications apparatus), take tough, hard and difficult decisions as long as the eventual outcome will vindicate you, Nkrumah did it and we now see the wisdom of some of his actions though we failed to see it then (the motorway for one, was thought that he was just pouring cement onto the ground and thus wasting it, but it's the best road we can boast of till date), because your clock, literally is ticking. Only bold, well calculated decisions will achieve results.
Dr. Charles A. Berko
[email protected]
Development / Accra / Ghana / Africa / Modernghana.com