Accra mayor: Prez never apologised to me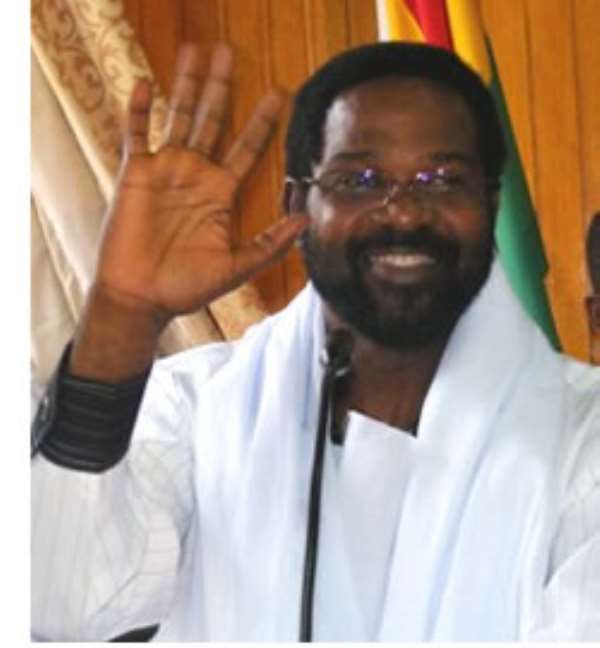 Dr Alfred Vanderpuije, AMA boss
The mayor of the Accra Metropolitan Assembly has swallowed his own words denying that the President apologised to him over newspaper reports.
The "embarrassment" was supposed to have stemmed from publications in two national dailies, purporting that the President had ordered the mayor, Alfred Vanderpuije, to halt the demolishing of unauthorised structures in the city, citing timing.
Dr Vanderpuije has, in the last few weeks, embarked on an aggressive demolishing exercise in an effort to modernise the city.
But news broke on Tuesday that Prof Mills has issued an order during a meeting with the mayor that the exercise be stopped.
There has not been word from the Presidency on whether there was a directive or not to stop or suspend the demolition exercise.
The Presidency has however denied that President Mills has apologised to the Accra mayor following the publications.
The Accra mayor denied Wednesday afternoon on the Joy Midday News, saying he originally meant "concerned" when he used "apologise."
"The President was concerned about the situation and the story that had appeared in the papers," Dr Vanderpuije said.
Asked why he chose to use the word "apologise," when he originally wanted to say "concerned," the mayor said "I wasn't using the word 'apology' to mean that somebody apologised but the notion was that the President was concerned about the whole situation. And as human as he is, he knew that I had no hand in that publication and he wanted to find out."
The publications by the Daily Graphic and the Ghanaian Times newspapers were subsequently confirmed by a Minister of State at the Presidency, Nii Afotey-Agbo, who said he had a strong belief that the President was upset with the demolitions.
Dr Vanderpuije said Prof Mills has never directed in any meeting between the two that the decongestion exercise be stalled.
He said the demolitions would still be on-ongoing and that the assembly has planned a "schedule" that would be pursued in a "professional" manner.
Story by Fiifi Koomson/Myjoyonline.com/Ghana