Doctors join national service scheme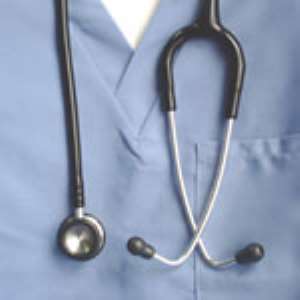 There have been mixed reactions from some doctors about the one-year national service

Doctors and other health professionals who pass through the country's tertiary educational system will from next service year perform one-year national service under the National Service Scheme.
However, some doctors disagree, saying the doctors posted would not be able to handle serious cases when they come face to face with complications.
The Executive Director of the scheme, Mr Vincent Senam Kuagbenu, who made this known at a forum of service personnel in Takoradi, said from the records, some young doctors had refused posting to community and district health centres after their training and internship.
He also announced that about 65,000 youth under the scheme, made up of 40,000 new service personnel and 25,000 under the voluntary service scheme, would be deployed across the country.
Mr Kuagbenu assured the personnel that the scheme had put measures in place to ensure that their allowances did not delay.
He said the scheme would be working together with the Ghana Health Service (GHS) to ensure that doctors and nurses and other health professionals who completed their training were posted under the scheme to various communities to appreciate how urgent their services were required in these communities.
Mr Kuagbenu said the law establishing the national service scheme required that anybody who passed through the country's tertiary institutions should go through the posting to service in any part of the country.
But under the current situation, he said, it had been difficult for doctors to do national service after their eight years training and internship, especially to communities where they were needed.
However, when the Daily Graphic contacted some doctors for their reaction, they claimed that their two years as housemen should cover up for the national service.
They were of the view that after the training and housemanship, a doctor who was posted to the communities might not be able to handle serious situations.
The service personnel, who also lauded the announcement, claimed that if doctors were made to go through the national service, they would appreciate what those in the country side had to face daily.
One of them who pleaded anonymity said in the old educational system, students who wanted to become doctors went through national service after sixth form.