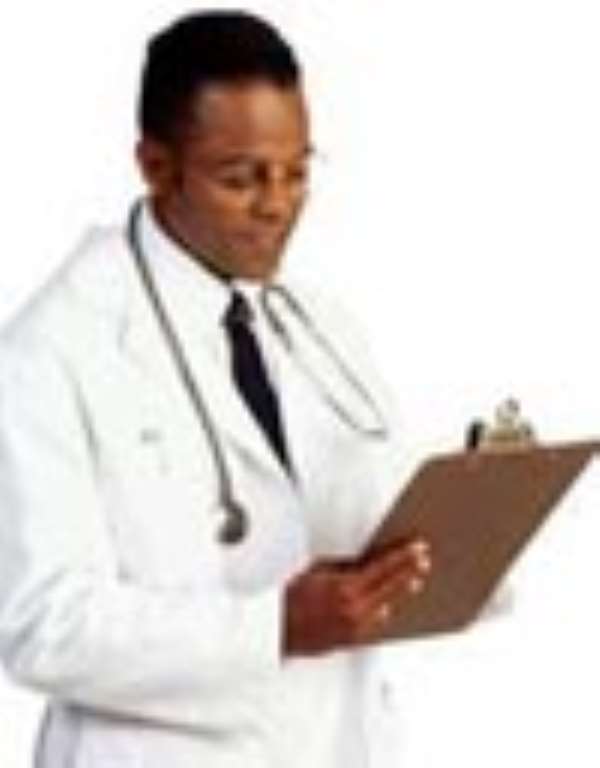 WHEN Dr. Moses Azagi met his 93-year-old patient in her dilapidated house, he didn't have much furniture beyond a small TV, a sofa and a wheelchair. What she did have in abundance were pills - 15 types from a variety of doctors, including a pulmonologist, a cardiologist and a gerontologist. He discovered that some medicines had expired, others were unnecessary and some were dangerous if taken together.
Dr. Lilian Asante moved to a clinic in Accra that focuses on longer consultations. She now sees up to 12 patients a day instead of 25.
Dr. Moses Azagi invested in technology to reduce administrative costs, saving enough to move into a new office in Kumasi.
Sitting with his patient and her son, Dr. Azagi cut the number of her medicines to four. He also gave the family his personal cellphone number.
Before coming to see him, the woman had endured several emergency-room visits and hospital stays. With Dr. Azagi, she was able to avoid all of that
Calling a doctor on his cell? No waiting for an appointment? It's the type of service that Dr. Azagi tries to offer to all of his 1,500 patients. "I prefer to keep them healthy than treat them when they are sick," he says.
The efforts of Dr. Azagi and other primary care physicians should get a boost from the Government. The Mills administration should encourage to persuade medical students to pursue careers in primary care so they could work in undeserved rural areas. Currently, the Mills administration has no clear cut policy targeted towards this agenda.
But more far-reaching health care reform remains uncertainty, and in the interim a small but growing number of doctors are trying to take matters into their own hands.
By stepping off the big-clinic treadmill, where doctors are sometimes asked to see a different patient every 15 minutes, Dr. Azagi has joined the vanguard of physicians trying to redefine health care. These doctors spend more time with patients, emphasize prevention and education to keep them healthy and can handle many medical problems without referrals to specialists.
In many cases, this kind of care can reduce a patient's medical bills. Exact numbers are hard to come by, but doctors involved in this movement, called "patient centered" practices, say its popularity is growing.
To make personalized care possible in an era when compensation is often tied to the number of patients they see, doctors use technology to streamline processes and reduce administrative costs. Dr. Azagi, for example, uses online appointment scheduling and manages his medical records electronically. He prescribes medications from his computer and offers virtual visits by phone and e-mail.
If the goal is to deliver patient care when and how they want and need it, this is the way to go