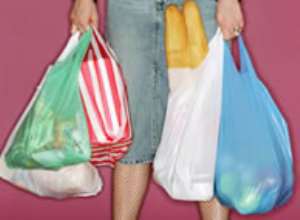 Papa Owusu Ankomah, Minister of Trade, Industry, President's Special Initiative and Private Sector Development, on Saturday inaugurated a plastic recycling factory at Aburansa in the Komenda-Edina-Eguafo-Abrem Municipality.
The total cost of the factory named "Cyclus Elmina Plastic Recycling Limited", which is expected to start its test operations in March next year, is estimated to cost 1.5 million Euros and would provide job for about 3,000 people.
The establishment of the factory was made possible due to a sister-city relationship between Gouda in the Netherlands and the KEEA Municipal Assembly.
The process was initiated by the Central Regional Minister Nana Ato Arthur, who was then District Chief Executive of KEEA and the Mayor of Gouda Municipality, Mayor Wim Cornelis.
The project received financial support from the Dutch Government and the factory would recycle plastic waste and water sachets to produce plastic chips as raw material for industries for local consumption and export.
The facility would also produce pavement blocks, roofing sheets, containers and cotton.
Papa Owusu Ankomah said the fact that the plant was located at Aburansa demonstrated the commitment of the New Patriotic Party Government to ensuring balanced development for the country.
He said even though industrialization and population explosion had caused huge piles of waste, modern technology now abounds to help convert those waste into useful products.
Papa Ankomah said with proper management, waste would no longer degrade the environment.
He said the Ministry in consultation with stakeholders, was currently formulating an industrial policy to ensure competence, productivity, international competitiveness and to enhance the role of government and the public sector in supporting and facilitating industrial development.
Papa Ankomah commended Nana Arthur and the Mayor of Gouda for contributing to the establishment of the factory.
Mr Michiel Bierkens, head of missions at the Dutch Embassy, said the project was significant because it would help preserve the environment for posterity and also reduce poverty.
Mr. Frank George Asmah, Municipal chief Executive for KEEA, praised the Mayor and the Dutch Government for their contribution to the development of the area.
He said the assembly was acquiring land for investments to facilitate industrialization in the municipality.
Nana Arthur urged Ghanaians to promote peace towards national development.