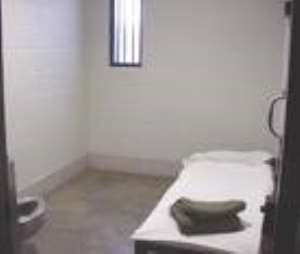 The 24-year-old man who alleged that a snake he hit with a stick on his matrimonial bed at Akyem Nkwantanang in the Kwaebibirem District in the Eastern Region had turned into his wife has been jailed 12 months with hard labour by the Kade District Magistrate's Court.
The accused, Joshua Mante, pleaded guilty with explanation for causing harm, but after listening to his explanation, the presiding judge, Mr Kwaku Baah Frimpong, found him guilty and accordingly convicted him.
The court further directed that Mante should pay compensation of GH¢500 to Rose after serving the sentence.
The Prosecutor, Chief Inspector Francis Asare Cobbina, said around 1.30 a.m. on October 20, 2008, Mante reported himself to the Kade police that while he wanted to have marital relations with his wife, Rose Mati, 20, he saw a large cobra lying between them.
He said Mante claimed that without alerting his wife about the snake, he went out of the bedroom to fetch a stick and hit the head of the cobra three times with the intention of killing it.
Chief Inspector Cobbina stated that the accused claimed that he woke his next door neighbours, the landlord and other people in the vicinity to see the weakened snake but to their surprise, when they entered the bedroom the almost dead snake was nowhere to 'be found.
He said instead the people saw Rose on the bed with a swollen head and blood oozing from her mouth and nose.
According to Chief Inspector Cob¬bina, Rose who denied vehemently that her husband had injured her with the stick was rushed to the St. Dominic's Hospital at Akwatia where she was admitted for treatment while Mante was placed in police custody pending further investigations into the matter.
He said in the course of police inves¬tigations, it was established that the accused whose relationship with his wife was sour, intentionally hit the head of the woman with the stick with the intention of killing her.