July 31, 2008
|
Education
UG to confer degrees on CJ, Ibn Chambas, others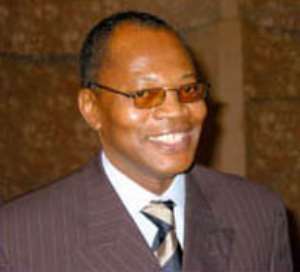 The University of Ghana on Wednesday announced it would confer honorary degrees on some distinguished personalities, including Chief Justice Georgina Wood and Dr. Mohamed Ibn Chambas, President of the ECOWAS Commission.

Former Ireland President Mary Robison, Dr Paul Acquah, Governor of the Bank of Ghana, Sheikh Nuhu Sharubutu, National Chief Imam, late Speaker of Parliament Peter Ala Adjetey and Mr. J.H. Mensah, former Senior Minister, would also receive the honours.
Mr. Anthony Oteng-Gyasi, Chairman of the University Council who said this at a press briefing in Accra said this formed part of activities to climax the 60th Anniversary celebrations of the University.
The Special Congregation, which comes off on August 11 in Accra, would include the investiture of Mr. Kofi Annan as Chancellor of the University.

Mr. Annan has been appointed by the Council to succeed Nana Wereko Ampem II, Omanehene of Amanokrom and Gyasehene of Akuapim who passed away in 2005.

Other recipients in the Distinguished Scholarship category are Prof. Lawrence A. Boadi, Professor of Linguistics, Prof. Gordon R. Woodman, an English professor of Laws and Ms Selena Axelrod Winsnes, an author who worked on the Danish Historical records.
Professor Raymond Bening, Foundation Vice Chancellor of the University of Development Studies, would also be honoured for his contribution to tertiary education.
For the Distinguished Contribution to Public Service, Dr Robert Lee, a dentist and Ms Docia Naki Kisseih, first Ghanaian Chief Nursing Officer would also be honoured.
The Aggrey-Fraser-Guggisberg Memorial lectures category would include Mr Ghanaian-born Paul Boateng, British High Commissioner to South Africa and James D. Wolfensohn former President of World Bank.