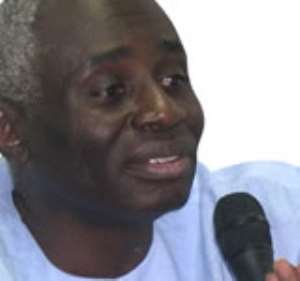 Dear Akatamansonians,
The NDC Party received news of the Conviction of Mr Tsatsu Tsikata (former Chief Executive, G.N.P.C) on the charge of, among other things, causing financial loss to the state with utter shock and disbelief. We are appalled by the apparent circumvention of due process as we are aware of the pendency of some critical aspects of the same matter before the Supreme Court, the determination of which could fundamentally affect the outcome of the case for which he has been prematurely convicted.
We are also informed that not even the absence of his legal counsel could persuade the judge to respect the due process of law.
We also believe that the conduct of the judge in proceeding to give judgment today was an obvious abuse of judicial discretion particularly as she was aware that the Supreme Court was scheduled to give judgment on the matter of the IFC. next week 25th, June. The judge clearly demonstrated hostility, and bias towar ds Mr. Tsatsu Tsikata in open court.
We are not surprised considering that the same judge earlier had described this case "an albatross around her neck". We consider this a flawed judgment and a travesty of justice.
The NDC unreservedly condemns the NPP Government's continued use of the judicial process for the persecution of political opponents. The NDC will not be intimidated. The Party will support Mr. Tsikata to pursue justice and is satisfied that a notice of appeal stating 15 grounds on which the judgment is flawed, has already been filed. We wish to assure Ghanaians that the NDC is not deterred by this development and will remain focused in offering Ghanaians a Government in the near future that would offer a leadership of justice, integrity and honesty
Signed Johnson Asiedu Nketia General Secretary