REGSEC appeals to Nayiri to help maintain peace in Bawku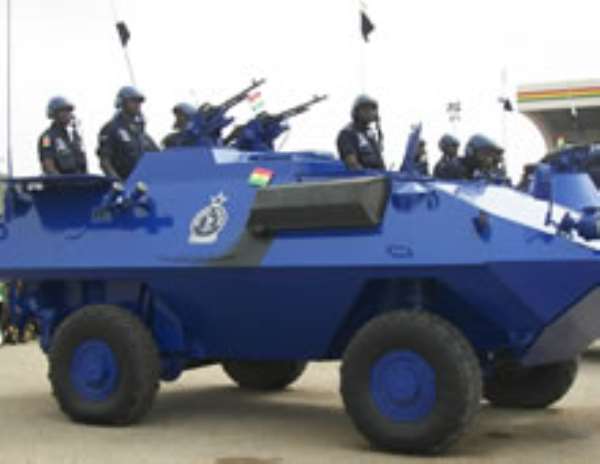 The Upper East Regional Security Council (REGSEC), led by the Regional Minister, Mr Alhassan Samari on Tuesday went to Nalerigu to appeal to the Nayiri Naa Bohagu Mahami Abdulai, Paramount Chief of Mampurugu, to intervene in the Bawku conflict and to ensure that the current prevailing peace is maintained.

The REGSEC expressed concern that there might be a spill over of the violence into parts of the Northern Region and urged the Chiefs to discourage their people from violent acts and rather work to promote dialogue that would bring lasting peace to Bawku.

Speaking on behalf of the REGSEC at the Nayiri s Palace, Mr. Samari said some Mamprusis allegedly stopped a Bawku-bound vehicle at Wulugu, near Walewale in the Northern Region to search for Kussasis in yhe veheicle.

He said even though the Police were alerted and their timely intervention staved-off any untoward eventuality, such acts would not augur well for everybody in the North.

He noted that development could not take place in the Bawku Municipality due to the conflict citing a World Vision Project and an educational infrastructure development project that had been put on hold with Barclays Bank also withholding plans to open a branch in the area.

The Nayiri, Naa Bohagu stated that the traditional religion demanded that certain rites be performed at their ancestral shrines so as to maintain peace and to promote development in the area.
This he said had not been done and could be part of the cause of the recurring conflict that had defied solution.

The other remote cause of the conflict he said was the funeral of the late Mamprusi Chief of Bawku that had not been performed for a long.
He intoned the late chief's could not rest thereby bringing unrest to the people.

"I owe it a duty to do something to advance the cause of peace but if I cannot do the necessary sacrifices at the shrine to invoke the spirits of our ancestors and pray for peace and prosperity, then there is not much I can do," the Chief said.

The Shrine is located at Pusiga, in the Bawku Municipality and due to the conflict the Chief cannot easily go there.

The Nayiri also stated that communication between him and the people in Bawku was rather difficult due to the conflict, as he could not guarantee the safety of the people, who would carry the messages to Bawku and back to Nalerigu using the traditional system of communication practised by Chiefs.

He commended the security personnel in Bawku for doing so well at maintaining peace and said he would continue to pray for peace and seek to unite the people because they were all related.

The REGSEC later called on the Mamprusi West District to brief the Coordinating Director, Mr Issah Musah on the Wulugu incident and to discuss ways of mounting security surveillance on the Walewale-Bolgatanga road.