Elements Of Credible Polls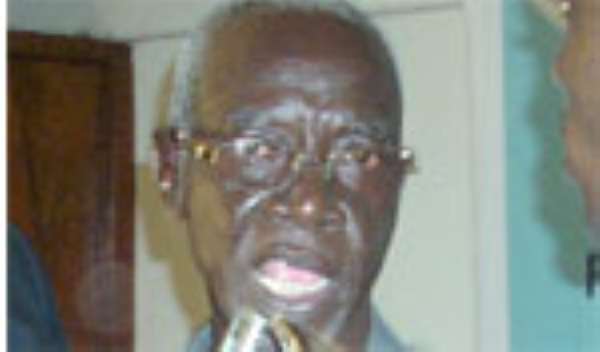 The importance of credible elections in the life of a democratic dispensation cannot be overemphasized. It is a subject whose mismanagement can wreak highly flammable repercussions on the nation and even threaten its very existence.
We have editorialized on this subject before and President John Agyekum Kufuor was speaking on the same subject for the umpteenth time when he re-visited it in his May Day speech at the Independence Square yesterday.
Because it holds an important place in the life of the nation, there is no over-flogging the subject, no matter how many times it is broached.
Perhaps that was why the President and many media houses including civil society organizations continue to treat the subject with no fear of over-labouring it.
So important is the subject that no speaker on the forthcoming polls will avoid it, when the need to counsel the electorate crops up.
It was his last time of addressing his compatriots as President on May Day from the rostrum of the nation's most important square; and understandably as father of Ghana, he would want to bequeath to whoever is taking over the mantle of leadership a ship of state, capable of weathering the storm of a highly complex world devoid of the negative attributes being worn by some failed states today.
Here was a President seeking to have his country go into an election and coming out stronger and not broken into pieces in a manner witnessed in other parts of the continent.
We cannot but align ourselves with Mr. President as he pleads with all Ghanaians to join the Electoral Commission in ensuring credible elections.
There are some who think that the issue of ensuring credible elections rests solely with the EC.
Pre and post polls conduct by all and sundry contribute to making a difference between a successful, credible polls and a bad one.
When a country fails to register credible polls, it becomes a derisive one in the eyes of the civilized world.
The case of Zimbabwe is a case in point, with the Southern African country attracting the attention of the whole world as a nation close to the state of failure.
We do not deserve to be in that category of derisive countries because we have worked hard at reaching where we have reached over the years.
We need to build on what we have achieved as a country eager to savour the goodies which go with conducting successful and for that matter credible election.
That is what Mr. President seeks, and the good people of Ghana too.
It is not disputable that Ghana holds an enviable position among the comity of civilized nations and for that matter, it is incumbent on us to protect this ranking by avoiding those negative conditions which could demote to the unenviable ranking of undemocratic states.
Certain conditions must be met if a country seeks credible elections. A country whose election results is kept under wraps for close to a month or so after it has been held cannot pass for one whose election was credible.
The EC, like a court of law, must be revered and protected against acts which have the tendency to erode its respectability as a polls management organization.
When a country's EC is deliberately robbed of its respect by sulking politicians with no genuine reason, then democracy is endangered leading to all manner of agitations.
In order that we may save our hard-won democracy from bad-mouthed politicians who have mastered the art of lying and dirty propaganda, there is the need for all of us to take part in protecting what we have achieved so far, and building upon it.
Castigations without verifiable basis cannot be allowed to mess up the gains made so far. We therefore ask that our politicians guard against such vitriolic and mendacious utterances.
President Kufuor has assured Ghanaians that his government would not deviate from its good practices and this no doubt is an important impetus for a credible election.