NPP supporters demonstrate against parliamentary aspirant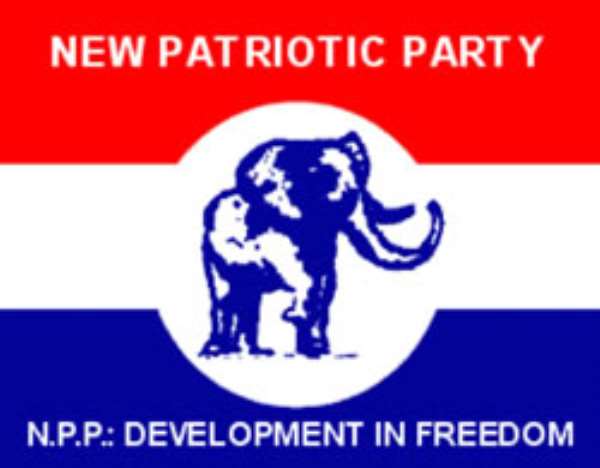 Supporters of the New Patriotic Party (NPP) in the Ablekuma North constituency are protesting against a parliamentary aspirant for the party's ticket for the 2008 elections.
The over one hundred supporters are asking for the disqualification of the constituency chairman, Kofi Ofori also known as Bela from contesting the primaries.
The protestors have already submitted a petition against the candidate's ambitions to the constituency executives, but it appears, the executives have not responded to the petition.
They claim the protest is the last resort in carrying out their grievances because the party executives have ignored their petition.
The protestors besieged the party's Greater Accra regional offices Wednesday morning.
Speaking to Joy News, a spokesman of the demonstrators, Osei-Wusu said Ofori has failed the rank and file of the party in the constituency.
He alleged that Ofori has also misconducted himself by converting Assembly offices into private stores for which he collected an amount of ¢375m. He said Ofori as a result was suspended from the Assembly and recommendations made for him to be disciplined.
Osei-Wusu claimed that Ofori never attended Assembly meetings for the four years of his suspension.
The protestors are also claiming that during the campaign for the party's presidential candidature, aspirants donated motorbikes, bicycles, monies and other items to the constituency, but Ofori, who is the constituency chairman has not accounted for any of these items.
He argued also that Ofori ought to resign from his position as constituency chairman if he wants to contest the primaries for the parliamentary ticket.
But in a response, Kofi Ofori said there is no truth in all the allegations levelled against him. He pointed accusing fingers at the incumbent MP of the area and Interior Minister, Kwamena Bartels. He accused the MP of instigating the protest against him, because they have not been on good terms since he became the constituency chairman of the party.
Ofori claimed that he had differences with Mr. Bartels over how the constituency should be run.
Ofori told Joy News that Mr. Bartels wants to frustrate him. He challenged Mr. Bartels and the demonstrators to wait for him at the primaries and not at today's vetting.