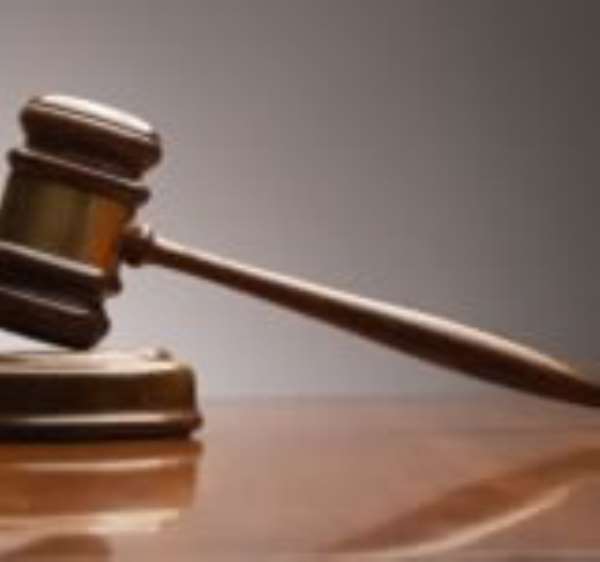 A Sekondi High Court has remanded in prison custody four persons suspected to have mounted illegal road blocks, assaulted and robbed their victims of several valuables.

They pleaded not guilty to seven counts of robbery, assault, obstruction and would re-appear on February 13, 2008.

They are Salifu Musah, 23, farmer, Ibrahim Issah, 20, cattle dealer, Wedrago Adama, 21 and Mohammed Gariba, 30, both herdsmen.

Prosecuting Madam Patience Klinogo, Principal State Attorney, told the court presided over by Mr. Clemence J. Honyenugah that on July 31 last year, the accused persons and others now at large, mounted a road block at Apemanim on the Tarkwa main road, stopped all vehicles, compelled the occupants to disembark, searched them and robbed them of money, watches and mobile phones.

She said several vehicles suffered from the attacks of the group until a taxi driver, on reaching the scene, reversed and informed the police at the Mile 37 Police Station.

When a police patrol team got to the scene the robbers had fled into a nearby bush but the logs used for the road block were still in place.

Madam Klinogo said the police team took up positions at the Apremdo barrier near Kwesiministim and searched vehicles from the Agona Nkwanta, Axim and Tarkwa routes.

A Hyundai bus travelling from Agona Nkwanta to Takoradi arrived at the Apremdo barrier and when a search was conducted on them, the suspects were arrested.

A mobile phone and 2.5 million cedis were found on Salifu Musah and he took to his heels but the police aided by some onlookers arrested him.

The four accused persons abandoned their bags in which the police found Ghc 370, four wrist watches, four mobile phones and a talisman.