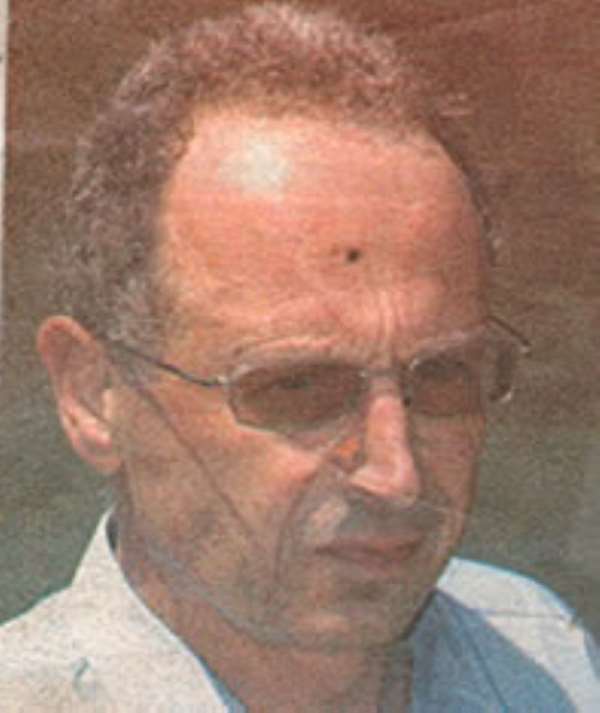 The evidence of the three-year-old girl who was alleged to have been indecently assaulted by a 57-year-old British national has been taken in camera at the Accra Circuit Court.
The evidence of the girl (name withheld) was taken at the judge's chamber according to law in order to protect her identity.
Thomas Alan Tichler, a consultant, who was alleged to have inserted his fingers into the victim's private parts, resulting in the girl bleeding, has pleaded not guilty to the charges of causing harm and indecent assault.
He was alleged to have committed the offence at the residence of the victim on October 13, 2007, barely a week after he had arrived in the country for a three-month attachment.

The evidence of other prosecution and defence witnesses would be heard in open court once the evidence of the girl had been taken.

At the court's sitting in Accra Monday a State Attorney, Ms Barbara Sackey, prayed the court to hear the case in camera because the victim was a minor.
However, counsel for the accused person, Mr Ellis Owusu Fordjour, said apart from the need for the victim to testify in camera, he did not see the justification for the evidence of other people being heard in camera.
He said the case had received bad publicity and it was, therefore, only fair that the public was made aware of the other side of the story.
Ms Sackey then agreed that the other witnesses in the case should be made to testify in open court.
The court, on November 2, 2007, granted bail to the accused person.
It also refused an application to order the police to hand over Tichler's passport, which contained security features, to the British High Commission for safekeeping.
The facts of the case are that Tichler visited the victim's father at North Legon, near Redco Flats, on October 13, 2007 and on reaching there, the victim's father left the victim and her two siblings in the care of Tichler in order to purchase some items from town.
Tichler engaged the victim and her two siblings, aged eight and six, at the sitting room but later managed to engage the victim alone and succeeded in inserting his fingers into her private parts.
Not quite long after the incident, the victim's mother arrived from town and just as she entered the kitchen, Tichler followed her and requested for water to wash his hands.
Later, the victim went to her mother and said she wanted to urinate and while helping her, the mother noticed that her panties had blood stains in them.
The victim mentioned the accused person as the one who had inserted his fingers into her vagina when she was questioned by her mother.
Tichler was arrested and handed over to the Legon Police.
The victim was later taken to hospital where she was examined, treated and discharged.
Source: Daily Graphic