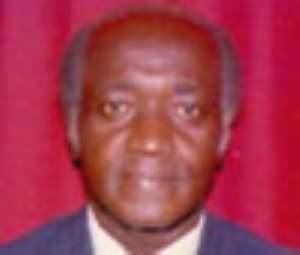 Justice Kwaku Etrue Amua-Sekyi, who chaired the National Reconciliation Commission (NRC) has been reported dead.

He was 74.

A family source disclosed this to the Ghana News Agency (GNA) on Friday.
The late Justice died at home around 0920 hours on Thursday at Takoradi.

The source described Justice Amua-Sekyi who was also a Supreme Court judge as a noble man.

"He has done what everybody would wish in life and served Ghana with integrity", the source said

A wife and three children survived him.

Funeral arrangements would be announced later.
Source: GNA